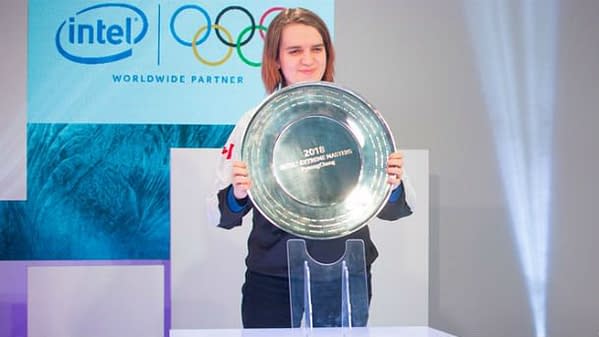 Sasha "Scarlett" Hostyn has once again made StarCraft II history by being the first woman to win a premier StarCraft II Tournament. Scarlett beat out the two-time WCS Global Champion Kim "sOs" Yoo Jin last weekend at the Intel Extreme Masters (IEM) Season XII tournament in Pyeongchang, South Korea. The final score on that match left Hostyn leading 4-1.
Hostyn is the most well-known woman StarCraft II player, and happens to be the biggest woman eSports champion period, having raked in over 120K in tournament prizes before her latest match. This is despite the staggering 718% pay-gap between men and women in eSports, which makes Hostyn's successes even more important. And because the IEM Pyeongchang event as a Premier-tier tourney, that makes her win even better. Previously Hostyn had won in several Major-tier events like the 2012 Battle.net North American Championship and the 2012 World Championship Series' Canadian Nationals. She also holds distinction for being the second foreigner to ever win a Premier tournament in South Korea.
Scarlett has been performing well since her return to the StarCraft II pro scene after a short sabbatical in 2015, racking up several top placements at premier events in the run-up to IEM Pyeongchang. In many of those Hostyn placed within the top-eight of competitors, which is a pretty fantastic record.
Enjoyed this article? Share it!