SEGA Reveals Multiple Sonic The Hedgehog Announcements
During a special Sonic Central livestream today, SEGA revealed multiple announcements revolving around Sonic The Hedgehog. The big announcements today were that Sonic Colors: Ultimate will be coming this September as a revitalized version of the game, the classic games from the Genesis era will be released as a single unit called Sonic Origins, there's a new Sonic game in the mix that they didn't talk too much about but let us know it's on the way. We have the notes from SEGA below along with the trailer, as the team is looking to celebrate the character's 30th Anniversary in style.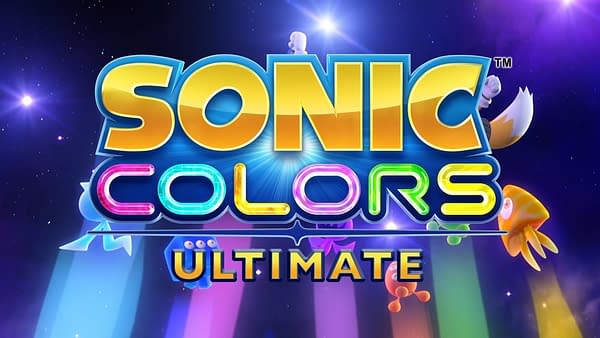 Sonic Colors: Ultimate & Sonic Colors: Rise of the Wisps: An adrenaline-pumping remaster of the beloved 2010 platformer, Sonic Colors, this game is set to release both digitally and physically on PS4, Xbox One and Nintendo Switch, with a digital-only release on PC via the Epic Game Store on September 7, 2021. Fans can pre-order Sonic Colors: Ultimate today here to receive the exclusive "Baby Sonic" keychain and other bonus items. In addition, SEGA unveiled a the two-part animation series, Sonic Colors: Rise of the Wisps, the first short-form animation featuring full dialogue and a voice cast including the return of legendary Sonic The Hedgehog voice actor, Roger Craig Smith.

Sonic Origins: SEGA is working on a new compiled series that includes Sonic the Hedgehog 1, 2, Sonic 3 & Knuckles as well as Sonic CD. Fans who are looking for a nostalgic gameplay experience can check out these classic hits for some non-stop Sonic action and fresh content, with more information coming soon.

New Sonic Team Game: Get ready to take on a new journey in the next flagship Sonic The Hedgehog title from Sonic Team, the team that brought you Sonic Generations and Sonic Forces.

Tokyo 2020: Sonic is headed to the Olympic Games! Dress up your Avatar as Sonic The Hedgehog and compete in 18 fun-filled Olympic events in Olympic Games Tokyo 2020 – The Official Video Game, coming to all platforms on June 22nd and available for pre-order today.

Platform Expansions: This year Sonic is more available than ever with Sonic Mania and Team Sonic Racing now available on Amazon Luna. In addition, on June 1st – Sonic Forces, Team Sonic Racing and Sonic Mania are coming to PlayStation Now! And later in the month on June 24th Sonic Mania will be available on the Epic Game Store.

Mobile Game Special Events: Sonic Forces: Speed Battle mobile will get a very special character, allowing players to harness the power of Chaos Emeralds and blast into battle as Super Sonic, with private races coming later this year as part of a limited-time event. In Sonic Dash, players can sail into a special pirate-themed party and unlock Pirate Sonic and Captain Shadow, collecting other prizes along the way. Sonic Racing is bringing in the classic feel, with classic characters, cars and three new tracks in a classic zone, along with some old school remixes. Finally, this October, prepare for a fright as the Warehog bounds into Sonic Forces and Sonic Dash. Look out for his arrival around Halloween and Unleash your power!

Two Point Hospital: Build up a hospital from nothing to a masterpiece, this time complete with exclusive Sonic The Hedgehog in-game items, character customization options and hospital decor. Swap staff outfits to celebrate Sonic's 30th, with items available in-game for free on July 22.