Shantae: Half-Genie Hero Sold Out of Switch Copies in Under 2 Weeks
If you were hoping to get the "Ultimate Day-One Edition" of Shantae: Half-Genie Hero for the Nintendo Switch, your time has come and gone — XSEED Games announced this week that they sold out of the edition in less than two weeks' time. That's a mighty impressive feat for a game that's already been on the console for almost a year. The physical copies of the regular Ultimate Edition will be in retailers shortly as those who got the Day-One edition will now be waiting to receive them in the mail. Here are a couple quick quotes from XSEED about the milestone.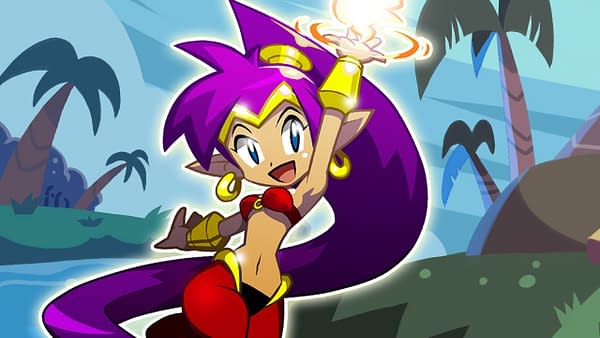 "We're blown away at how eager XSEED, WayForward, and Shantae fans were to get their hands on this limited edition for the Switch," said Ken Berry, Executive Vice President at XSEED Games. "WayForward have been great to partner with, and have produced a truly fantastic game! We're all humbled and excited by the reception and sales for Shantae: Half-Genie Hero, and are working hard to make sure we meet fan demand so that Shantae enthusiasts can have a physical version of the game to display in their collection."

"This has been a long, wild, exciting ride from launching the Kickstarter through to this latest release," said Shantae Director at WayForward, Matt Bozon. "Our fans have been incredible throughout this experience, and we couldn't be happier with how everything has turned out for Shantae and our partnership with XSEED Games on the North American retail release. They came up with an amazing limited edition that really does justice to all the hard work our team put into Shantae's latest adventure, and it has clearly been popular with all of our dedicated fans!"