Siege Of Dungeon Receives Roadmap Notes While in Early Access
Siege Of Dungeon is going to be getting a few updates over the next several months as the devs work their way to the full release.
---
Indieark and developer Binary Tree Studio have revealed their plans to updating Siege Of Dungeon while the game is in Early Access. The team revealed a brand new roadmap of what they intend to do with the game as they slowly make their way to fully releasing the game down the road.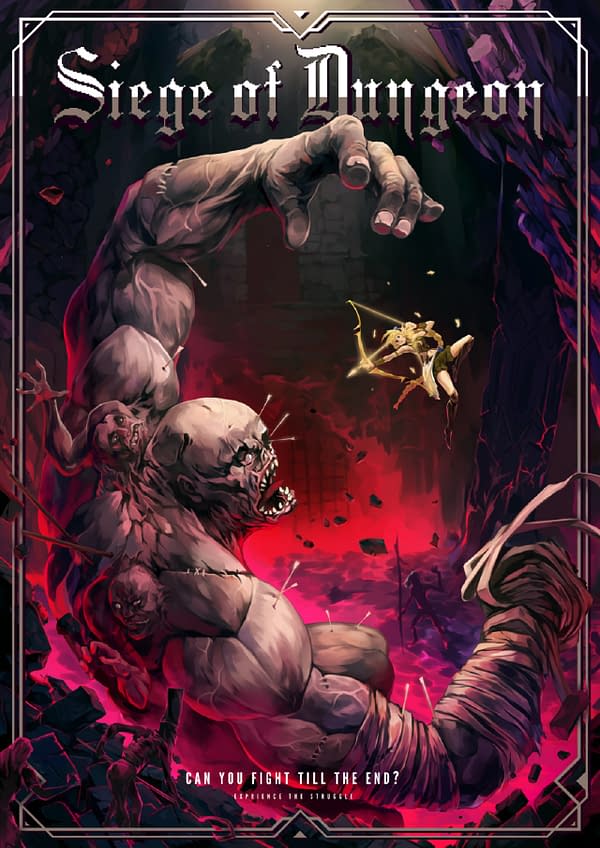 As you can see from the image below, the first update is coming next month with a number of updates, including adding relics and a new Challenge Mode for players looking to test themselves. The next one will happen in April, as they will add a new ending for the game and several new enemies. Then in July will be a fifth unique challenger with their own unique skills and relics as well. No plans yet for an official full release of the game, but we'll keep an eye on it to see how the updates progress.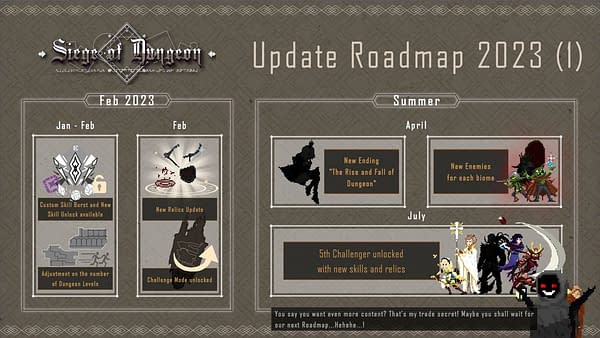 "Siege Of Dungeon offers randomly generated events, enemies, traps, and more. Each playthrough is different and will keep players guessing the more they progress. With future updates on the way, players can expect even more changes as they unlock the secrets around every corner of its twisting dungeons."
Charge Into the Dungeon: Dive into the randomly generated Underworld. Your decisions will determine various locations of monsters and events that could lead your team to crisis or victory.
Explore by Yourself or with your Team: In vast interconnected dungeons, only adjacent characters can fight as a party. When being surrounded by enemies, should you take on monsters by yourself or as a group? Should you split up to explore more ground or stick together?
Learn from the Past: Uncover relics and skills from adventurers' pasts. Their unfulfilled ambitions will allow you to combine ever-changing battle strategies. When combining these two factors, use spectacular "burst" attacks to annihilate enemies that stand in your way.
Discover the Story of the Dungeon: After a foreboding castle appeared suddenly, each country sent troops to investigate. They uncovered a huge labyrinth underneath. Monsters lurk there, but so does a horde of valuables. Many strong adventurers are still drawn there despite the rumors of the many dangers lurking below.