Developer Cyan Worlds has teased something is on the horizon with seminal title Myst to celebrate its 25th anniversary, although it is not clear what.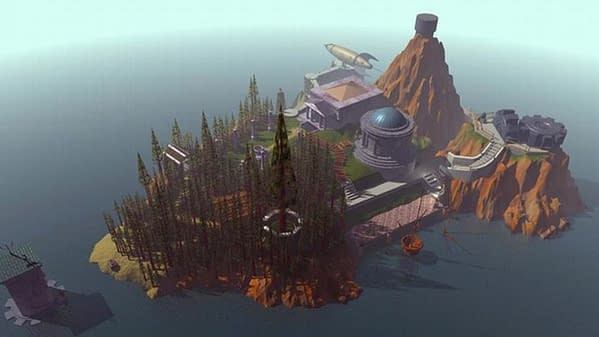 Myst has remained a big part of gaming's history. When the game landed, it was a phenomenon, even hitting the mainstream at a time when video games weren't often seen breaking big into those spaces. Its legacy still lives on now, which is quite something considering the game is turning 25 this year. That's a whole quarter century. There aren't many games from that era that could still maintain that kind of fanbase the game still has.
The milestone hasn't eluded developer Cyan Worlds either. In a series of tweets, the company worded out the phrase "Perhaps the ending has not yet been written…" It's not clear what this means, but in a final tweet, the posted a picture of the Myst book with a note saying "25". You can see that here:
https://t.co/IwpWO8c3mr pic.twitter.com/mUaWMZN5Io

— Cyan Inc. (@cyanworlds) March 7, 2018
What this is is not clear yet, but it is something is clearly happening with the series. The two obvious suggestions are a Myst remake or a Myst sequel, but as to which it is, if either of them, it's not clear and just subject to speculation at this point. The last mainline Myst game, Myst V: End of Ages, released in 2005 and was supposed to be the last in the franchise. However, the tagline "Perhaps the ending has not yet been written…" does suggest they may be reopening the book. There's not much more to go on here so we are going to have to sit on our hands a little bit. Hopefully, some news comes sooner rather than later.
Enjoyed this article? Share it!