As part of the Nintendo Direct presentation today, Nintendo announced a lot of new material coming to Splatoon 2, including the new Octo Expansion DLC coming in the summer. Below is a complete description of the DLC from Nintendo themselves, along with the trailer highlighting the addition that will run you $20. No official release date was given, but if you pre-purchase now, you can get new armor specific to the DLC that you can use in the game immediately.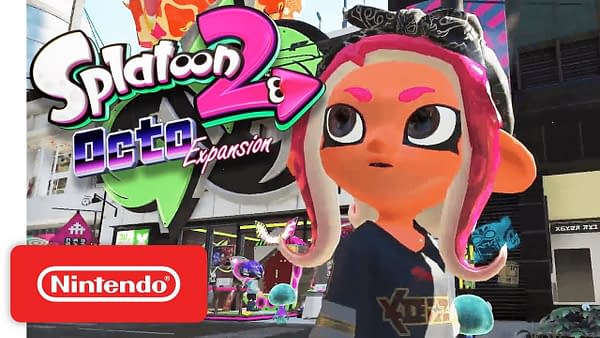 The first paid DLC is coming to Splatoon 2 this summer. Splatoon 2: Octo Expansion adds a hefty new single-player mode that lets players play as new character Agent 8, an Octoling with lost memories. The new single-player campaign features 80 missions, as well as new stories that shed new light on beloved characters. Players that complete the Octo Expansion campaign will unlock the ability to play as Octolings in multiplayer battles. While Splatoon 2: Octo Expansion launches this summer, players can pre-purchase the DLC starting today in Nintendo eShop to immediately receive Octo-themed in-game gear to use in battle right away.
Enjoyed this article? Share it!