"Spyro Reignited Trilogy" is Coming to Nintendo Switch
Activision has announced that Spyro Reignited Trilogy is coming to Nintendo Switch and PC on September 3rd, 2019.
The trilogy is currently available on PlayStation 4 and Xbox One and gives players access to remastered versions of Spyro the Dragon, Spyro 2: Ripto's Rage! and Spyro: Year of the Dragon.
The trilogy will also mark the first Spyro appearance on a Nintendo console since Skylanders Imaginators in 2016.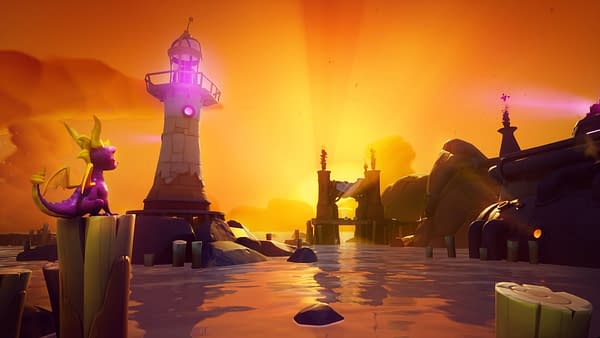 Spyro will also take his first ever flight on PC via Steam to bring the dynamic gaming collection in fiery 4K so PC gamers can experience the nostalgic gameplay that fans enjoyed years ago with over 100 levels, enhanced reward sequences, as well as the beautiful redesigns of Spyro's hoard of zany dragons and other goofballs (including Sparx the Dragonfly, Hunter, Sheila, Agent 9 and Sgt. Byrd) and many more.
The trilogy also includes enhanced environments, a remastered soundtrack, updated controls, brand-new lighting and recreated cinematics for added pizzazz in this beloved adventure. Lead developer Toys For Bob is back at it again to bring the Spyro Reignited Trilogy to Nintendo Switch, while the PC version will have the talented developers at Iron Galaxy leading the charge.
"Spyro Reignited Trilogy is a love letter to the fans. Bringing this nostalgic experience to the Nintendo Switch and Steam means that no matter what gaming platform they choose, players will have the opportunity to experience this incredibly fun and iconic game," said Michelle Fonseca, Vice President of Product Management and Marketing, Activision. "Our goal is to transport players back to their precious memories from the '90s, while also inviting new fans to dive into Spyro's world on whatever platform they desire."