Square Enix Releases A New "Trials Of Mana" Gameplay Trailer
Square Enix has released a new trailer this morning for Trials Of Mana, showing off more of the gameplay before coming out next month. If you've been curious as to how the updated look of the game will be, this is about as good of a preview as you're going to get ahead of time. Everything here looks pretty awesome, especially compared to the original. It's pretty cool to see that they've captured the spirit and feel to the old-school title while keeping it updated for today. Enjoy the trailer as the game will be out April 24th for Nintendo Switch, PS4, and PC via Steam. With a physical edition coming out on May 21st. Those who pre-purchase or purchase from Steam by that date will receive the Rabite Adornment DLC as well as an exclusive wallpaper set.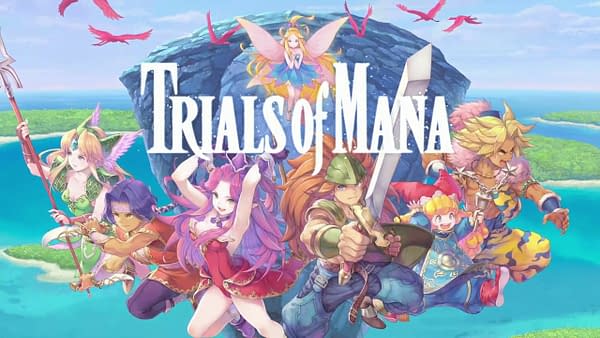 Originally released in Japan as Seiken Densetsu 3 in 1995, Trials Of Mana immerses players in an unforgettable adventure filled with exciting gameplay, memorable heroes and villains. Players will craft varying experiences by selecting a party of three from six unique characters as they embark on the adventure of a lifetime, upgrading their characters' classes into more power forms, learning over 300 different abilities, and discovering a world of secrets and mysteries to explore.