Square Enix Teases Valkyrie Profile: Lenneth on 12th Anniversary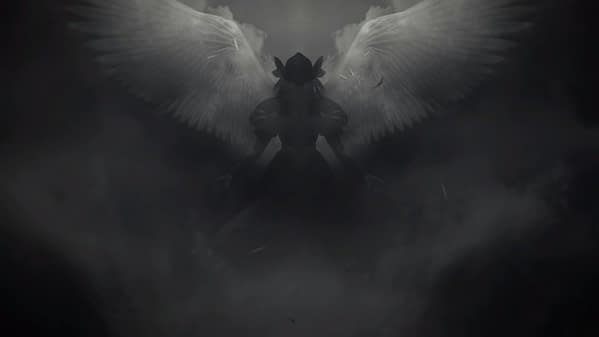 It has been 12 years to the day since Valkyrie Profile: Lenneth released in Japan, and just in time for that anniversary, publisher Square Enix has released a new teaser trailer for the game. Gematsu were the first to pick up the trailer early this morning. The trailer mostly consists of background about the original game's design team, the phrase "Should Deny the Divine Destiny of the Destinies," and some still art, which is not exactly indicative of anything concrete.
As Gematsu reports:
The description of the video reads, "In 2018, the goddess descends." The Japanese text in the trailer reads, "You have the right to live. I am a selector of souls. I choose human souls like I'm picking flowers!? What is a Valkyrie!? Am I a god of death?"

A Twitter account was also launched. The first tweet simply reads, "Starting today, we will share information on Valkyrie Profile: Lenneth #FirstTweet #ValkyrieProfile #VPLenneth."
The new trailer, despite being a little chaotic and not to clear, might indicate we're getting a remastered or remade version of the game. Square Enix did recently released the Secret of Mana remake and have the Final Fantasy VII remake in the works, and have been releasing Final Fantasy and Chrono Trigger remasters steadily throughout 2017 and 2018, so the move wouldn't come as much of a surprise.
That, or this could just be a port of the game onto the current gen platforms.
What isn't clear from this trailer is what we're actually getting. If anything, the trailer is as confused as the life cycle of Valkyrie Profile: Lenneth in the first place. Lenneth is the PSP port of the original Valkyrie Profile, which replaced the game's anime cutscenes with CG ones. It was developed by TOSE and published by Square Enix back in 2006.
You can check out the trailer below.