"Star Wars Jedi: Fallen Order" Receives A New Mission Trailer
Electronic Arts and Respawn Entertainment surprised everyone today with a brand new "Mission" trailer for Star Wars Jedi: Fallen Order. This trailer has a little bit of everything from sith action to cuddly creatures to mild humor in space. Wait, did I say cuddly, that was only for a moment as we get some big baddies in here as well. This trailer basically throws everything it can at you and kinda makes you question which side might get even the slightest victories in the end. But regardless, it's about 90 seconds of brand new Star Wars that has nothing to do with anyone named Skywalker, and that ain't a bad thing. Enjoy the trailer as we wait for Star Wars Jedi: Fallen Order to come out on November 15th.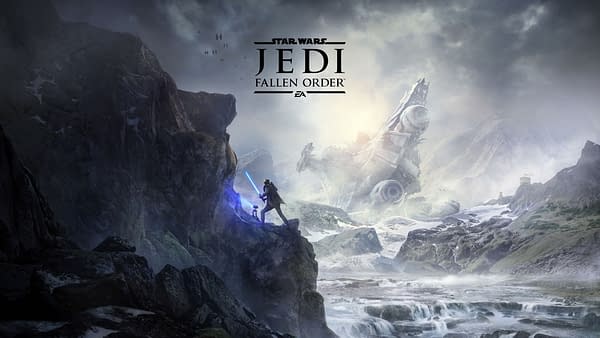 In the Galactic Empire, the Inquisitorius has only one mission: seek out and destroy all remnants of the Jedi Order. Learn more about what Cal Kestis is searching the galaxy for and why the Empire will stop at nothing to bring him down.

Feel The Force
Master lightsaber combat forms to refine striking, parrying and dodging your enemies. Use your Jedi weapon and the Force to take on any challenge.

A New Star Wars Story
As one of the last Jedi, you must do whatever it takes to survive. Complete your Jedi training before the Inquisitors discover your plan to rebuild the Jedi Order.

The Galaxy Awaits
Explore ancient forests, windswept cliffs, and haunted jungles as you decide when and where you want to go next.