Stellaris Announces Latest Full Featured Expansion "Nemesis"
Paradox Interactive revealed this week that Stellaris will be getting a brand new expansion by the name of Nemesis. On the surface, it feels like a regular update for the game, but there's a little more going on here beyond what's in text. This addition to the game will apparently grant fans the most powerful tools and mechanics ever introduced in the entire time it's existed. Probably not game-breaking items, but they are probably going to do a number on the game itself. All of which will be designed to add invigorating playthroughs for both new players as well as hardened vets who have strategized for ages. Essentially, you'll have a choice between chaos or control in the galaxy. A release date was not announced for the content, only that it's "coming soon" and you can add it to the wishlist on GOG and Steam. For now, you'll just have to enjoy the trailer down at the bottom as we wait for more info.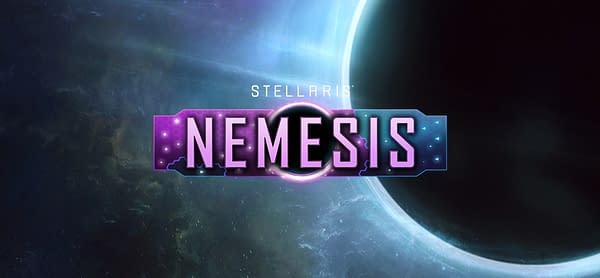 This full featured addition will grant fans the most powerful tools and mechanics ever introduced to Stellaris, invigorating playthroughs for both new galactic travelers and long time strategy gamers. As a hopeless stalemate threatens the very state of the galaxy, players will be tasked to either bring things back from the edge of destruction and restore order, or to use relentless force and end all of existence. What will the player choose – to defend the galaxy, or burn it to the ground? Players will also be encouraged to use lies and deceit in order to gather intel on opponents and turn allies against each other. All new gameplay mechanics will prove that sometimes, wars are won quietly, behind enemy lines. Knowledge is power – especially in times of conflict.