Stellaris: Console Edition Is Getting A New Expansion In June
Paradox Interactive has revealed that there will be one more expansion pack on the way for Stellaris: Console Edition's Expansion Pack Two. The devs revealed in an announcement, which we have for you below, that they will be releasing the Humanoids Species Pack and Apocalypse Expansion together as one package expansion, which will be released on June 25th. This is going to be the last expansion for the console version in the second pack, as these two will be contained within Console Edition's Expansion Pack Two available for PS4 and Xbox One. The game has had a pretty good run so far on the Console Edition, and has been one of the better simulation strategy sci-fi games on the market. It's a shame to see Expansion Pack Two come to an end, but at least console players are getting one of the best additions to end it with.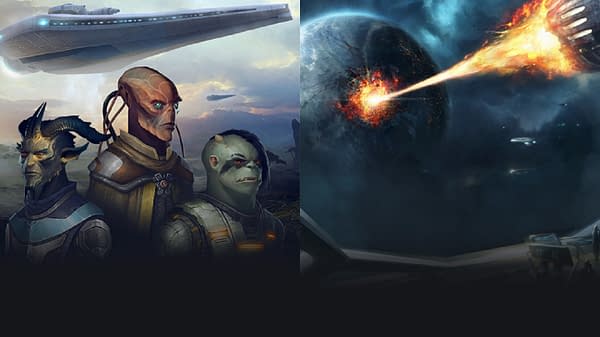 We are proud to announce the release date of Humanoids and Apocalypse! Both expansions will release June 25th on Xbox and PlayStation 4 and complete Expansion Pass Two for Stellaris: Console Edition. Apocalypse Expansion – One of Stellaris' biggest ever expansions, Apocalypse changes the nature of warfare with a "Colossus" planet-killer weapon, "Titan" capital ships, and defensive orbital installations. Not to mention Marauders, space pirates who will fight with or against you for the right price. The expansion also adds the ability to start on life-seeded Gaia worlds and post-apocalyptic Tomb worlds, to complete your species' backstory. Humanoids Species Pack – This species pack adds new cosmetic options for the most popular phenotype, humanoids. This includes new portraits, hairstyles, music, and a new humanoid ship set. We really hope you'll enjoy our upcoming additions to the Stellaris: Console Edition universe. And make sure you watch out for Marauders.
Editor's Note: This DLC is actually the final DLC for the expansion pack. Some mistook this as us saying the game was ending forever. That is not the case.