Stellaris is Free on Steam This Weekend for its Third Anniversary
Paradox Interactive is hosting a free weekend for sci-fi grand strategy game Stellaris this weekend in celebration of the game's third anniversary. The game will be free to download and play on Steam from today, May 9th through May 12th.
Stellaris has seen nearly constant updates since launching in 2016, making the game bigger, deeper, and more fun than ever. Stellaris features the typical Paradox deep strategic gameplay, a rich and diverse selection of alien races, and emergent storytelling. It's an engaging challenge which rewards interstellar exploration as players discover, interact, and learn about the mysterious universe they live in.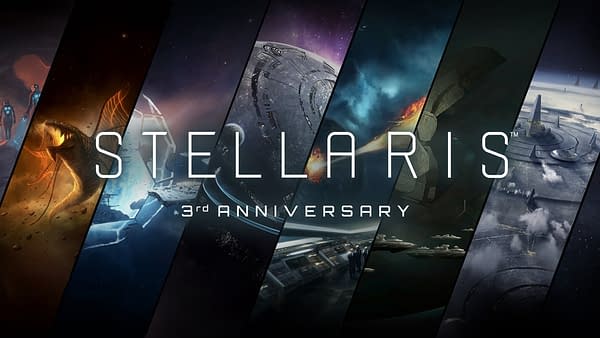 "It feels like just yesterday we were launching Stellaris, unsure of how people would take to it, but now it has its own thriving community and is celebrating its third anniversary!" said Daniel Moregård, Game Director for Stellaris. "It's an occasion we'd like to celebrate with the amazing community who filled the galaxy of Stellariswith their stories. We hope players new and old can enjoy this Free Weekend to the fullest!"
You can check out a new trailer for Stellaris below or download it on Steam here.