Stern Pinball's New TMNT Machines Will Make You Say Cowabunga
Stern Pinball has announced their newest TMNT machine today — and this time it features our favorite turtles in a half-shell. Based on the popular Nickelodeon animated series (which is based on the iconic comic book series), the Teenage Mutant Ninja Turtles are coming (back) to the pinball world! This brand new machine from Stern will be available in Pro, Premium, and Limited Edition. This exciting new machine takes players into the world of Leonardo, Donatello, Raphael, and Michelangelo as they battle their mortal enemies — such as Shredder, the Krang, and other powerful mutants! Helping the turtles are their friends April O'Neil and Casey Jones, who are all guided by the wise and revered Master Splinter.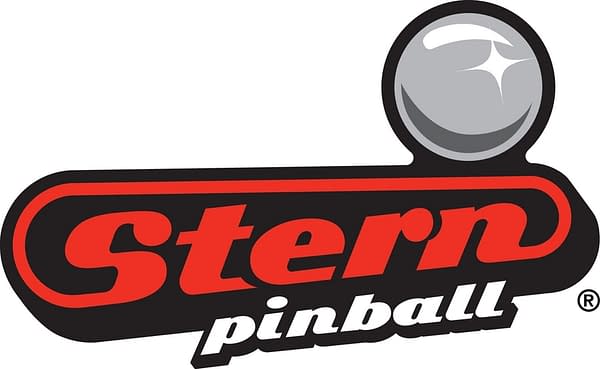 "Teenage Mutant Ninja Turtles began as a hit animated show but has grown into a beloved and iconic global pop culture phenomenon. We have worked directly with Nickelodeon to bring these heroes in a half-shell into the pinball dimension. This game has pure pinball power," said Gary Stern, Chairman and CEO of Stern Pinball, Inc.
The Premium and LE models will feature a custom sculpted, interactive Turtles Van, which will lock up to four balls inside of it via an opening/closing side door. These models will also feature the TMNT Glider, a player-controlled diverter above both ramps. This gives the player the ability to transport the ball to the flipper of their choice. There's also a custom Krang toy hovering over the pop buttons, which will taunt players by jumping up and down.
All three models will feature beautiful hand-drawn art, a high-speed magnetic spinning pizza which will be capable of holding and throwing three balls during the pizza multiball mayhem part of the game. Original fans will also be delighted to hear the original 1987 theme song, which goes along beautifully with the custom video scenes and events within this amazing pinball machine. Each machine will feature three flippers, three high-speed ramps, and a hidden ninja training ball lock area.
The LE will be limited to 500 units worldwide, and will also have exclusive mirrored backglass, a custom themed cabinet artwork, custom autographed bottom arch, custom art blades, upgraded audio, anti-reflection pinball glass, a shaker motor, and a numbered plaque. Prices for all three TMNT machines are as follows;
Pro Model: $6,099 USD
Premium Model: $7,699 USD
Limited Edition Model: $9,099 USD
Currently, there is no release date, but hopefully, I'll see this machine sooner rather than later! Will you be picking up this machine? Looking forward to playing it? Let us know in the comments below!