Street Fighter V: Champion Edition Will Be Getting Five New Fighters
Some cool news for Street Fighter V fans as the Champion Edition of the game will be getting a few more additions with characters. Capcom made the announcement today on their Unity site, giving players a full update as to what's coming down the road. We have a couple of snippets of info from the post below, but the shorthand to this is the developers will be adding five new characters and three new stages to the game for its upcoming season. We kind of assumed they had finished adding characters after recently adding in a couple of longtime favorites who had been missing from the roster. But it looks like we'll be seeing some more familiar faces join the fray. No word yet as to when they'll be added to the game, or if they'll simply trickle out or be added as a group. But its good news all around for fans as they'll be getting more characters to play with.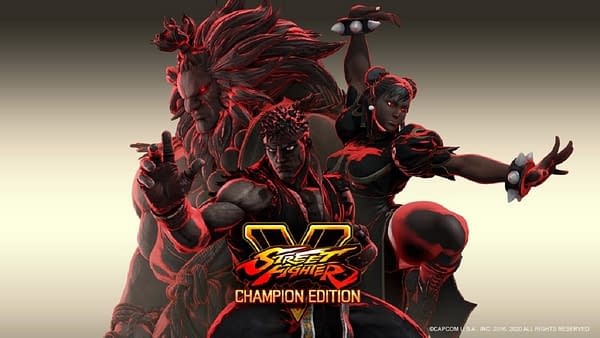 To start, we are pleased that people are enjoying Champion Edition and would like to thank all of our players for their support. We wouldn't be here without you. As some of you have noticed, we released color EX09 for free for all 40 characters to all players as a token of our appreciation! We appreciate all the support! …

We know our players are wondering what's next for Street Fighter V, so we have some exciting news to share. Due to the positive reception to Season 4 and Champion Edition, we are planning to do a final Season "V", which will add "V" more fighters to the roster. Three new stages are also being planned. That's all for now, but we'll be back later this summer to share more details regarding the new content coming to Street Fighter V. For now, please continue enjoying everything included in Champion Edition.