Super Mario 64 Game Sells For Record $1.56 Million At Heritage
Heritage Auctions, an auction house based in Dallas, Texas, that deals with auctioning off valuable comics, video games, trading cards, and other collectible items, recently came upon a windfall. Their recent auction of a Wata-9.8 A++ graded copy of Super Mario 64 has sold for $1.56 million to an anonymous bidder. This positively obliterates the previous record for the price of a sold video game, set by Heritage Auctions just two days prior.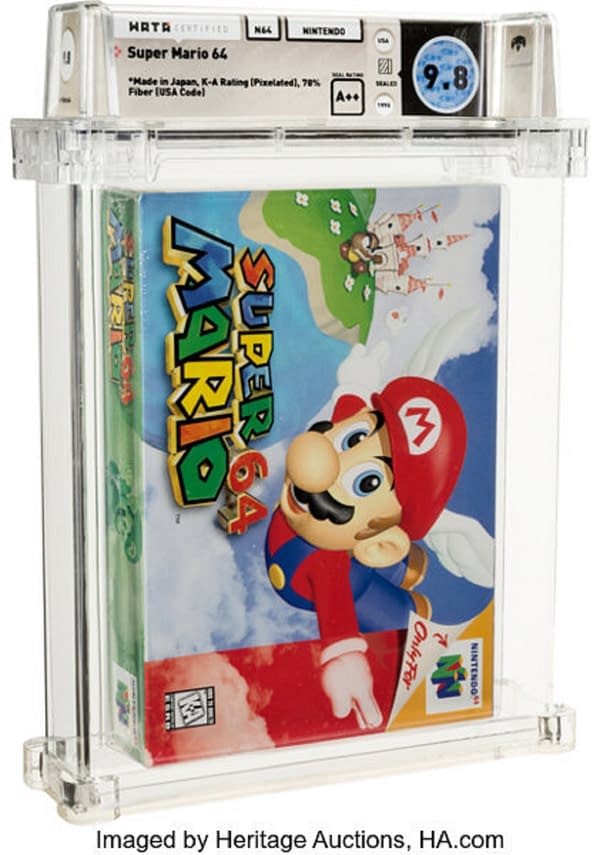 This auction comes just two days after Heritage Auction broke the previously established world record with a copy of The Legend of Zelda that went for $870,000 on auction. That game was graded at a grade of 9.0 A by Wata, whose grading is typically used by Heritage to grade their sealed games.
The copy of Super Mario 64, meanwhile, was graded at a 9.8 A++, which is the highest feasible grade that Wata could possibly give to this sort of item. According to a statement made by Heritage Auction Video Game Specialist Valarie McLeckie:
After the record-breaking sale of the first game in the Zelda series on Friday, the possibility of surpassing $1 million on a single video game seemed like a goal that would need to wait for another auction, […] We were shocked to see that it turned out to be in the same one! We are proud to have been a part of this historic event, and look forward to being on the forefront of the video game hobby and serving such a dedicated collector community in the years to come.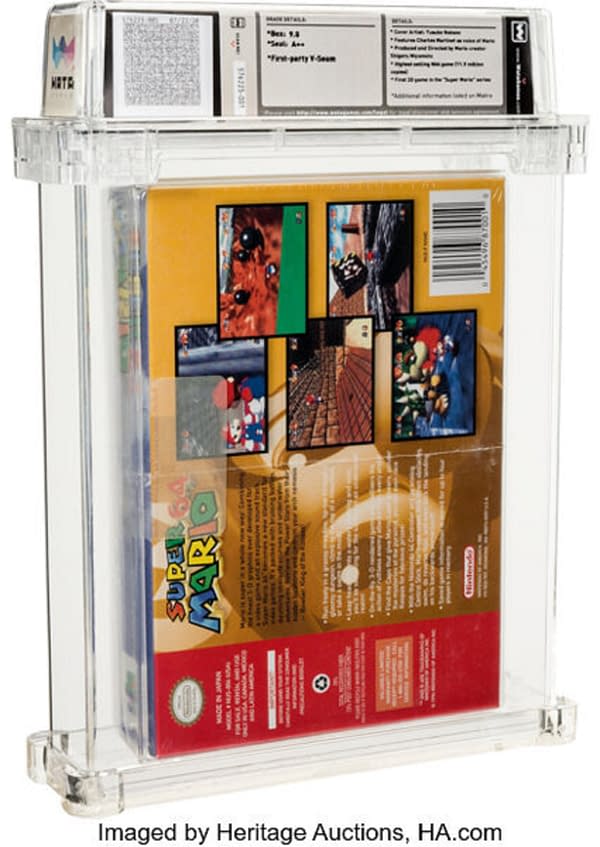 What do you think about this classic Nintendo 64 game's auction at Heritage Auctions? Is Super Mario 64 that big of a phenomenon to be worth $1.56 million? Let us know what you think in the comments below!