It only took me a few minutes to fall in love with Greenlight Games Table Top Racing. It's like running your toy cars around the kitchen table when you were a kid, but with better sound effects.
The official release date of Table Top Racing for the Nintendo Switch is May 1st, but you can pre-order now and save! Here's the press release:
……
Table Top Racing Speeds onto Nintendo Switch with Split Screen Multi-player on May 1 2019!
London, UK, April 24 2019 – Publisher Greenlight Games and award winning indie developer Playrise Digital have today announced micro combat racing mega hit, 'Table Top Racing: World Tour – Nitro Edition' is under starters orders for Nintendo Switch launching on May 1, 2019 in EU, Australia and USA.
Pre Orders are open now at the discounted price of £19.99, €22.23, $23.99. From May 1 2019, the full price will be £24.99, €27,79, $29.99.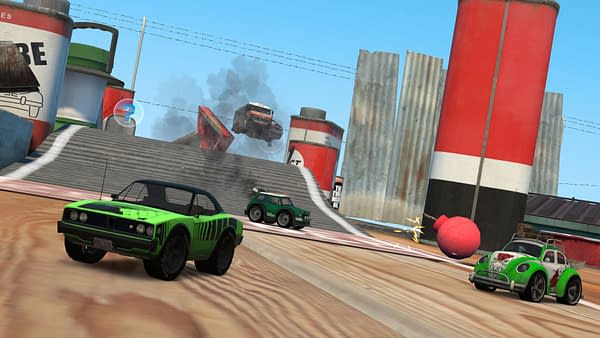 Greenlight Games aims to build upon the outstanding success of the Table Top Racingbrand which has seen over 16m installations across all platforms to date. With Table Top Racing: World Tour taking the franchise to the front of the grid with almost 5 million downloads across PlayStation 4, Xbox One and PC's (Steam)
.
Launching exclusively on Nintendo Switch, Table Top Racing: World Tour – Nitro Editionwill feature the podium topping Table Top Racing: World Tour with all previously released downloadable content and updates. With brand new split-screen gameplay, Table Top Racing: World Tour – Nitro Edition offers perfect pick-up and play racing action, packed with over 30 hours of single player challenges and countless more hours with both 8 player Online battles and Online or Local 2 player, split-screen gameplay, this promises to be the perfect addition to any Switch library.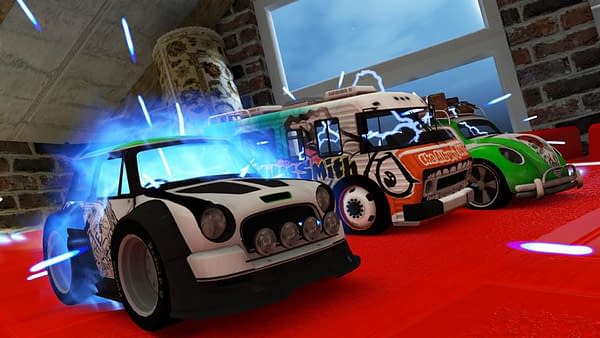 Table Top Racing: World Tour – Nitro Edition Features
* New – 2 Player split-screen Online and Offline Gameplay
* New – Splitscreen VS Battle mode
* New – Optional AI opponents in Online Games
* 8 Player Online multiplayer mayhem
* More than 30 hours of Single-player campaign with over 175 challenging events
* 16 Super-cool miniaturised and tuneable race cars
* 32 Table-top circuits spread across 8 diverse locations
* Exclusive "YO! Sushi" circuit
* Exclusive "Juice Recording" soundtrack
Table Top Racing: World Tour – Nitro Edition can be found on the Nintendo eShop here.Pre-Orders open from now.
……
Enjoyed this article? Share it!