The Atari VCS Officially Enters Pre-Production
Atari announced today that they have officially put the Atari VCS into pre-production ahead of the first wave of backer-supported shipments in December. The word came down from an article on Medium, where they give a breakdown of the construction of the modules and how they've been designed. It's an interesting look at how these consoles are being constructed from the floor, which you don't see too often from major gaming companies. Here's a snippet from the piece, which we totally recommend checking out.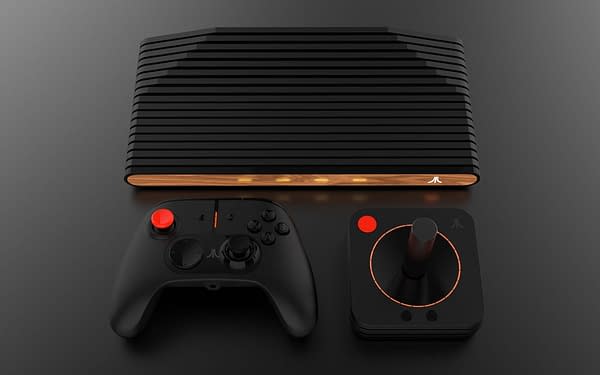 The tooling (molds) for the Atari VCS plastic parts are largely complete, and being put through the normal tuning process of final fit and finish. This is an ongoing process, so most of the photos we are showing here do not represent final textures and do look far more "plasticy" than they will in the finished products. The engineers' first priority is always fit over finish. They work closely with the factory and suppliers to ensure that all the parts fit together smoothly and as intended. The parts go back and forth countless times for evaluation, with the teams making precise adjustments every step of the way. These adjustments all end up contributing to a flawless and trouble-free manufacturing process that starts with easy and fast release from the tools, with minimal waste (many plastic parts can be recycled).

That precision also contributes to smooth and easy assembly processes on the factory floor, where line workers will bring together the different parts, including the circuit board, thermal unit, plastic housings, numerous screws and connectors, plus final finish parts like rubber feet and the decorative front fascias in wood, plastic or carbon fiber finishes that make up a completed Atari VCS system. Meanwhile, all of the same things have also been going on at the PowerA factory where the awesome new Atari Classic Joysticks and Atari Modern Controllers are just about ready for mass production, too. Once the teams shift into actual mass production, the factories have the ability to build thousands of units quickly and efficiently.