Next week, Black Desert and Black Desert Online will be getting the Shai character class as it will go live on the servers starting June 26th. To mark the occasion, Pearl Abyss and Kakao Games are throwing a couple of events for players to get people in on the action early. First, PC users who are using a free trial can try to earn themselves a full copy of the game, which you can attempt by reaching level 50 and by logging into the game at least seven days during the event period that starts today and ends on July 3rd. Meanwhile, the Xbox One version is holding a customization event where you can earn special rewards in the game. Best of luck to those of you who attempt those events as we wait for the character to arrive! Here's a little info on the Shai as well as an introduction video.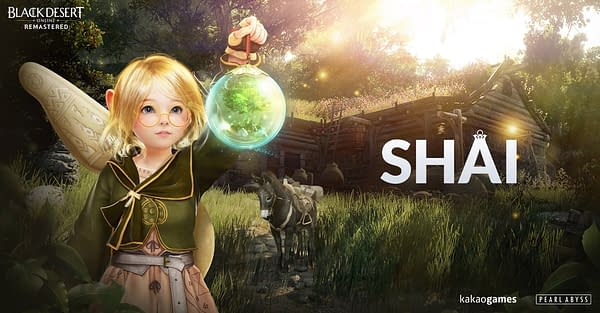 Introducing 'Shai' the 18th character class of Black Desert Online. Shai is a mischievous halfling from the forest near Florin, which lies north-east of Calpheon. Using her Boomerang and a variety of skills focused on both evading danger and aiding her friends, the Shai is quite unique compared to other classes. This is further emphasized by the fact that the Shai is the only class to start at 'professional' levels in the Alchemy and Gathering life skills.
Enjoyed this article? Share it!