Posted in: Card Games, Games, Pokémon TCG, Tabletop | Tagged: Crown Zenith, pokemon, pokemon cards, Pokemon TCG, Sword & Shield
---
The Cards Of Pokémon TCG: Crown Zenith Part 69: Colress Illustration
Colress gets his own Special Illustration Rare by kantaro in the Pokémon TCG set Crown Zenith's Galarian Gallery from January 2023.
---
The Sword & Shield era of the Pokémon TCG has come to an end. Three years of expansions dedicated to the region of Galar, with some love for Brilliant Diamond & Shining Pearl's revitalization of Sinnoh and Pokémon Legends: Arceus's introduction of the ancient region of Hisui, have led to this moment. Crown Zenith, a special set celebrating the Sword & Shield era, was released on January 20th, 2023. It was primarily an adaptation of Japan's VSTAR Universe set and also featured a collection of cards that were cut from other English-language sets and more. Like other special sets, including Champion's Path, Shining Fates, Celebrations, and Pokémon GO, Crown Zenith packs were found in specially branded products like Premium Collections and Elite Trainer Boxes rather than booster boxes. This set featured the Galarian Gallery subset, which introduced Illustration Rares and Special Illustration Rares, originally called "Art Rares," to the hobby, which set the standard for the following Sword & Shield era, which used these card types as their primary Secret Rares. In today's installment of this Crown Zenith spotlight, let's take a look at more cards from the Galarian Gallery subset.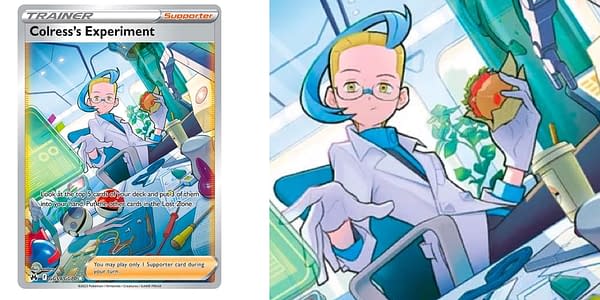 Colress gets his own Special Illustration Rare by kantaro. Colress is the second Boss of Team Plasma, chosen by Ghetsis. Specializing in Steel-types, Colress attempts to discover ways of drawing out the hidden strength of Pokémon. A morally ambiguous character rather than outwardly evil, Colress is quite interesting. kantaro, who depicts Colress chowing down while working, made their TCG debut with this card and has since contributed quite a bit to the current Scarlet & Violet era. Some of the kantaro cards in this new era include Staravia, Krokorok, Miraidon ex Special Art Rare, Arven Special Art Rare, Greedent, Maschiff, Pawmi, Flamigo, and Crocalor. Note that kantaro is illustrating many of these species for their TCG debuts.
Stay tuned for the journey through this special set as we continue to spotlight the cards and artwork of Pokémon TCG: Crown Zenith. Next time, the spotlight continues with the Galarian Gallery subset. You can read more about this iconic trading card game right here at Bleeding Cool.
---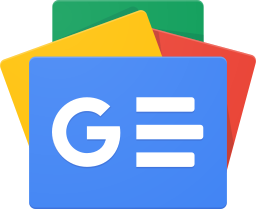 Stay up-to-date and support the site by following Bleeding Cool on Google News today!