Posted in: Card Games, Games, Pokémon TCG, Tabletop | Tagged: pokemon, pokemon cards, Pokemon TCG, sun & moon, Team Up
---
The Cards Of Pokémon TCG: Team Up Part 22: Fairy-types
Our retrospective spotlight on Pokémon TCG: Sun & Moon - Team Up continues with two Fairy-types, Alolan Ninetails and Mimikyu.
---
Four years ago, Pokémon TCG released the ninth main series set of the Sun & Moon era. The expansion, Sun & Moon – Team Up, came out on September 9th, 2022. Sun & Moon – Team Up added quite a lot to the hobby, including a special card type that would later become the most sought-after style of chase card in the Sword & Shield era. I'm talking, of course, about Alternate Arts. Sun & Moon – Team Up also introduced TAG TEAM Pokémon-GX, which featured two Pokémon on a single card. These species shared at least one of their typings. TAG TEAM Pokémon-GX were available as standard TEAM TEAM GX cards, Full Arts, Alternate Arts, and Rainbow Rares. Sun & Moon – Team Up was also the last set to include Prism Stars. This English-language expansion was based on the Japanese set Tag Bolt and took inspiration from the Kanto-themed games Let's Go, Pikachu! and Let's Go, Eevee! Let's look back on this influential set and appreciate the artwork that would lay the groundwork for the current Alternate Art-themed era of Sword & Shield and beyond. Today, we continue with the Fairy-types of Sun & Moon – Team Up.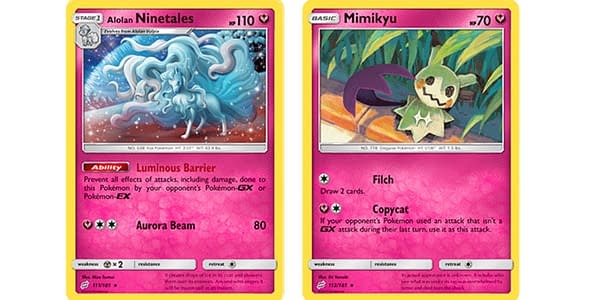 There are just two Fairy-types in Sun & Moon – Team Up. The first is a regional version of an original Kanto species, Alolan Ninetails. Misa Tsutsui takes on this artwork, depicting Alolan Ninetails as a graceful goddess of ice with gleaming bits of ice floating around its aura, catching the beautiful gleam of the moonlight. Eri Yomaki takes on a cute and artfully sketchy Mimikyu, which depicts this fan-favorite Pokémon perched on a ledge, reaching out its real ghostly hand for a handshake.
Stay tuned for the journey through this teamwork-themed set as we continue to spotlight the cards and artwork of Pokémon TCG: Sun & Moon – Team Up. Next time, the spotlight continues with the main section of this set.
---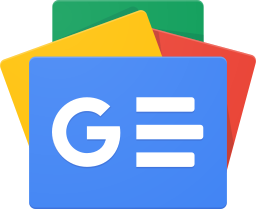 Stay up-to-date and support the site by following Bleeding Cool on Google News today!