The Elder Scrolls Online Releases Necromancer Gameplay Footage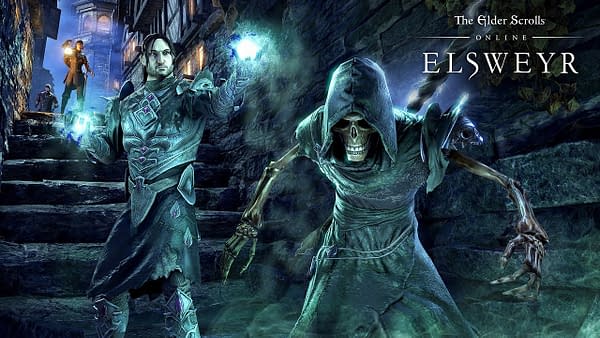 The next expansion for The Elder Scrolls Online is set to hit later this summer, and while Elsweyr will add new quests, a new tutorial, and new exploration areas, it will also add the necromancer character class to the MMO.
We've known a bit about the Necromancer class in Elsweyr for a little while now, but if you need the refresher, here's the official class description:
The souls and corpses of the fallen are yours to command with the Necromancer, an all-new class coming with The Elder Scrolls Online: Elsweyr. Raise relentless undead, encase yourself in impenetrable bone, and weave severed flesh back together with the power of Tamriel?s dark arts. With the Necromancer, death itself is a weapon, and you are its master.
The Elder Scrolls: Elsweyr will release on June 4th on PS4, Xbox One, and PC.
You can check out the Necromancer in action below.