The Epic Games Store Is Giving Away Games For 15 Days
The Epic Games Store is looking to give you a little holiday cheer that will make any gamer happy with 15 days of free games on their platform. The company is offering up a free game every 24 hours, starting today with Cities: Skylines. But once the 24 hours are up, the game goes back to its regular sale price. We got more details on this event for you below, along with other additions that will run until January 7th, 2021.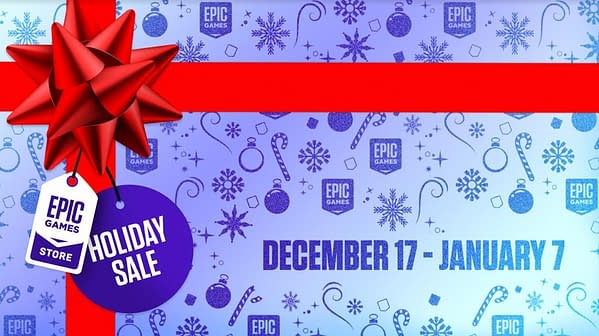 Epic Games Store: 15 Days of Free Games

We're giving you a new free game every 24 hours for fifteen (15!!) days straight. It is the season of giving, after all. Available today is Cities: Skylines – check back tomorrow to unwrap your next gift from the Epic Games Store. Don't forget that you can also log in to your Epic Games account on any mobile web browser to claim free games on the go, and download them on your PC later.

Unwrap Deals Up to 75% Off

Save big on some of the biggest games — see the full sale list here!

Limitless $10 Epic Coupons

Claim your first $10 Epic Coupon right now by signing in to your Epic Games account and clicking the "GET MY EPIC COUPON" button here. You'll receive your first coupon automatically if you make an eligible purchase or claim a free game during the promotion period. But what's better than one Epic Coupon? More Epic Coupons! Earn another $10 Epic Coupon for each purchase eligible purchase you make on qualifying titles priced $14.99 and above. Speaking of which, we've got good news! The Browse section of the Store now includes new and useful filter tags, such as "Holiday Sale 2020" and "$14.99 and above". Select these filters on the right-hand side to view all of the titles from the sale and see which ones are eligible for purchase using your $10 Epic Coupon.