"The Falconeer" Announced For Xbox One In 2020 At XO19
Wired Productions decided to drop into XO19 in London this week to announce that The Falconeer would be headed to the Xbox One in 2020. The game had already been announced for PC earlier this year, but now it can add Microsoft's console to the list. The game will have its world debut at the event between November 14th-16th. In the meantime, they released some new info as well as a new trailer, which you can check out below.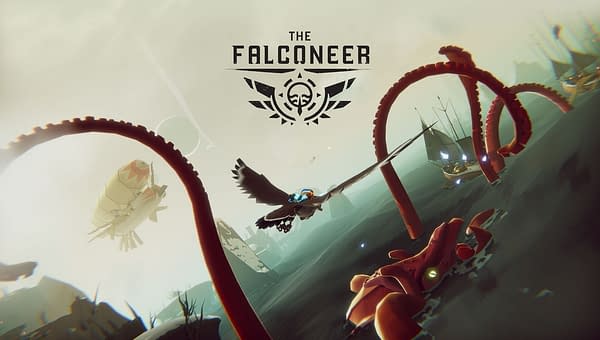 Set above The Great Ursee, a mystical world drowning in the corruption of the swollen oceans, players will take their armed aerial mounts in third person to the skies as a "Falconeer," an airborne and agile warrior equipped with devastating ranged weaponry. Your mission as a Falconeer will be what you make it – be it the noble cause or the life of a rogue – each player experience will be unique as they explore the bleak and hauntingly beautiful world, filled with wonderous locations and warmongering rival factions vying for the mysterious secrets hidden at the Ursee's unfathomable depths.

"We're excited for fans to experience The Falconeer, a true gem that will set the bar for what indie developers can offer games," said Leo Zullo, Managing Director, Wired Productions. "From the beginning, we've been enamoured with this breath-taking aerial combat RPG, and are proud to be able to work collaboratively with Tomas, whose passion and talents can be seen in this beautiful and mesmerizing game."