You're going to be getting a new costume feature the next time you update Black Desert Online with this wicked-looking Jungle Beast. Pearl Abyss threw a contest back in the spring where people designed new looks to be added to the game, and eventually, a designer named XICK from Thailand came up as the winner of this brutally fearsome look to the Berserker costume. Along with the prestige of having his design added to the game, he also netted $10k. Here's some details about the contest and the costume.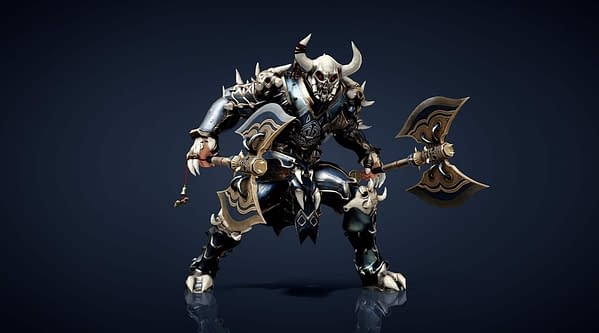 The competition ran worldwide, throughout all territories where Black Desert Online is serviced and included countries such as North America, South America, Europe, Turkey/MENA, Australia, New Zealand, Japan, South Korea, Taiwan, Thailand and South East Asia. The top 10 submissions were held for global voting after which three grand-prize winners were announced.

Seoyoon Kim, Pearl Abyss Business Division Deputy Director said: "It is amazing to see the high level of creativity and skills amongst our community. Although we thought the competition would be popular, we never expected to receive so many quality designs and as a result we feel humbled by our community's passion and devotion to our game. It is the first time we are introducing user-generated content from a global event and we are looking forward to running similar events in the future."
Enjoyed this article? Share it!