"The Legend Of Zelda: Breath Of The Wild" Best Selling Zelda Game In U.S.
Some pretty cool news this week for Nintendo as The Legend Of Zelda: Breath Of The Wild has been confirmed as the best selling Zelda title in the United States. After the six-month mark back in 2017, the company and fans have been tracking the stats of the game daily across the globe and in all regions to see if the game will set any records. Which, at this point, with it selling copies all the time, it's more a question fo when rather than if.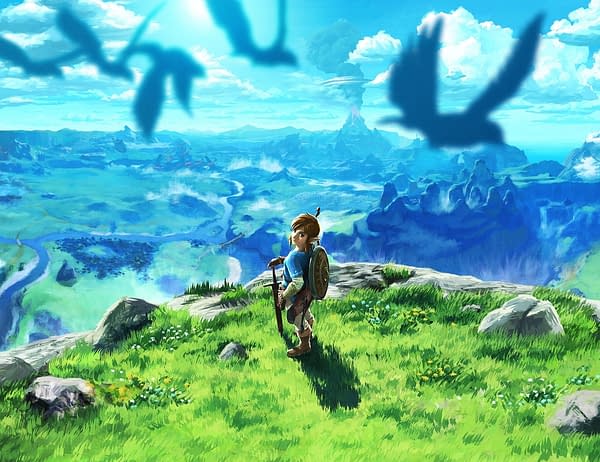 The news of the latest achievement comes from The NPD Group's Mat Piscatella, who has been charting the success of the game being released on both the Nintendo Switch and the Wii U. As part of a chain of stats he was posting this past week, The Legend Of Zelda series caught everyone's eye with a change in stats. The numbers you see here only reflect the original release of every Zelda game since the original in 1986, as all the remasters and whatnot would drastically affect the numbers. But this week, Breath Of The Wild officially overtook Twilight Princess as the best-selling all-time in the U.S.
Not sure how I missed it, but The Legend of Zelda: Breath of the Wild became the best-selling Zelda game some time ago. Here are the top 5 best-selling Zelda property games in the U.S. life to date. pic.twitter.com/FBVozDoPxB

— Mat Piscatella (@MatPiscatella) August 16, 2019
Now it's just a matter of waiting to see when The Legend Of Zelda: Breath Of The Wildbecomes the best selling Zelda title of all time globally.