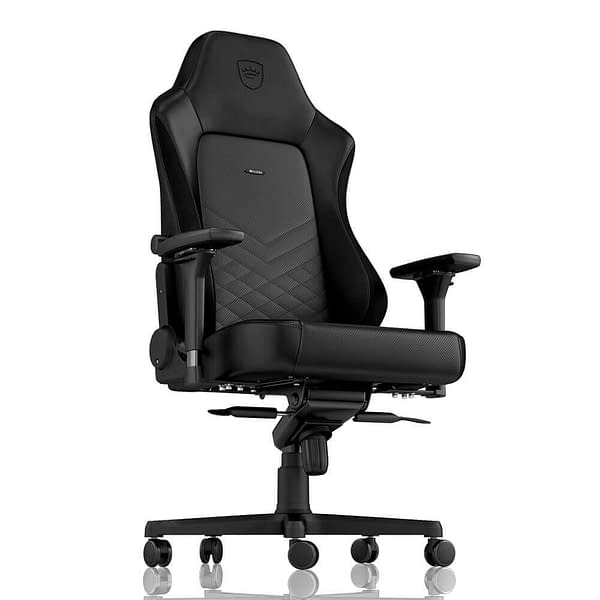 noblechairs' HERO Series is a gaming chair with a bit less flair, but more practicality as it suits a wider range of body-types. The chair is designed to work well for anyone who tends to be on the broader or taller sides of life, which means it's not ideal for my 5'0" self. That said, it's still a damn good chair even then. You have the usual range of customization, from the ability to raise and lower the seat, adjust the backrest, swivel the armrests, and raise and lower them as needed. It also has an integrated lumbar support which is an absolute godsend for spending long hours in front of the computer.
The chair is made out of rugged materials that withstand a significant amount of abuse. Much like my other noblechair, the HERO Series survived contact with my cats and is still in excellent shape. Unfortunately, the HERO Series is not a cat-favorite. This is possibly due to where it sits in my apartment, but it does mean I don't have a slew of gamercat photos for you. Sad day for everyone, I'm sure.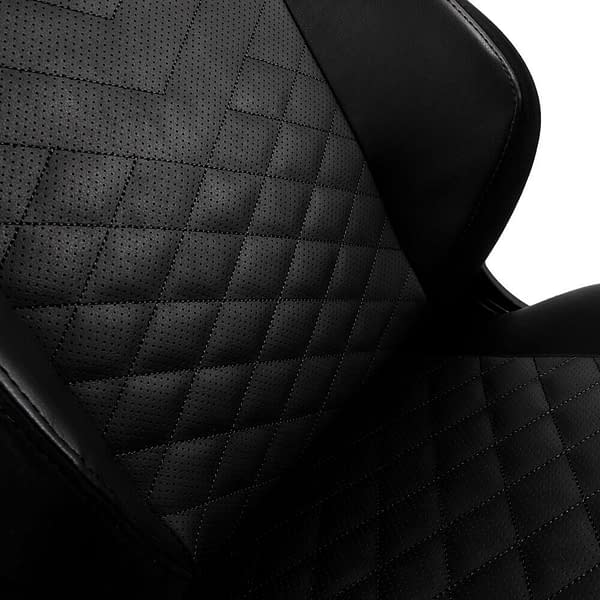 Like every other chair made by noble, the HERO Series is on the classier side of gaming chairs. The colors are neutrals with some details available in a broader range of the rainbow, but those details are mostly muted and relegated to the stitching. Which means you can use the chair for things other than gaming.
The HERO Series' seat cushion is a bit less plush than other chairs on the noblechairs line, though that's only noticeable after a few hours of sitting in the chair and close comparison with a handy ICON series.
Its biggest weakness is the loose lumbar cushion, which can't be secured in place. While this makes for a chair that looks more sleek and sophisticated, it does make placing the lumbar pillow a bit of a problem, since it'll fall out of place if you move too far forward or stand up.
You can pick up the HERO series in real leather, PU leather, or even a fancy team-specific special edition. So there are plenty of options for properly accessorizing your gaming rig with this chair.
Enjoyed this article? Share it!