Posted in: Games, Mobile Games, Tilting Point | Tagged: The Oregon Trail, The Oregon Trail: Boom Town, Tilting Point
---
The Oregon Trail: Boom Town Officially Launches On Mobile
Those looking for a different kind of rustic experience with a familiar title now have The Oregon Trail: Boom Town on iOS and Android.
---
Tilting Point has partnered up with HarperCollins Productions to bring a classic title to mobile in a new way with the launch of The Oregon Trail: Boom Town. The game will have you taking more of a stationary point along the trail as you'll be in a torn helping out weary travelers on the way to their destination. Will you be able to keep the town plentiful while also aiding those coming through? You can try it for yourself as we have more info on the game below, as it's available now on iOS and Android.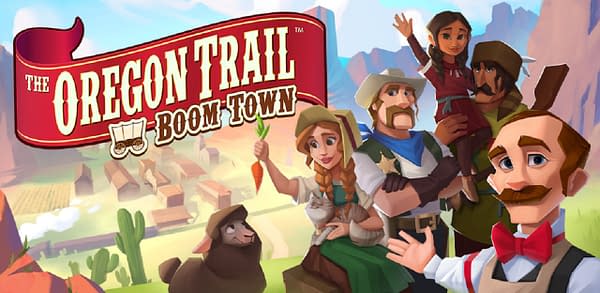 "The Oregon Trail: Boom Town players can experience life as a pioneer in this new twist on the classic game. Players will build, grow, craft, and harvest their way into turning Independence, Missouri, a wild frontier town, into a thriving boom town; equip visiting pioneers with all of the supplies they'll need to make the treacherous journey west; and watch their progress as they head out to explore the harsh unknown. The Oregon Trail: Boom Town includes unique storylines, familiar locations, and new features."
Farm, Build, and Craft – Players will turn Independence, Missouri, into their own thriving boom town by constructing buildings, growing food, crafting items and harvesting resources.
Send Wagons West – Provide pioneers with the supplies they'll need to survive their journey on the trailDesign the Town of Players' Dreams – Fill the town with shops, saloons, rail stations, museums and more.
Join Events with Other Players – Connect with other players and compete or collaborate on special challenges, and participate in weekly and seasonal events.
"The Oregon Trail has entertained generations of fans, and we're incredibly thrilled to partner with Enixan and HarperCollins Productions to bring a new twist to this classic game," said Kevin Segalla, CEO and Founder of Tilting Point.
Caroline Fraser of HarperCollins Productions added, "The Oregon Trail has captivated many millions of fans for decades. We hope players are immediately hooked by this brand-new way to play a game they love."
---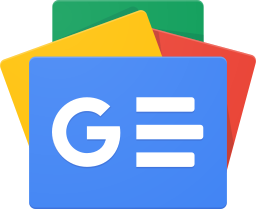 Stay up-to-date and support the site by following Bleeding Cool on Google News today!