Today Is Noibat Community Day In Pokémon GO: Full Details
The once-rare Shiny Noibat will become widely available in today's Pokémon GO Community Day, so get your Poké Balls and Golden Razz up!
---
Today is Noibat Community Day in Pokémon GO. It features one of the rarest (or formerly rarest!) species in the entire game. Let's get into it.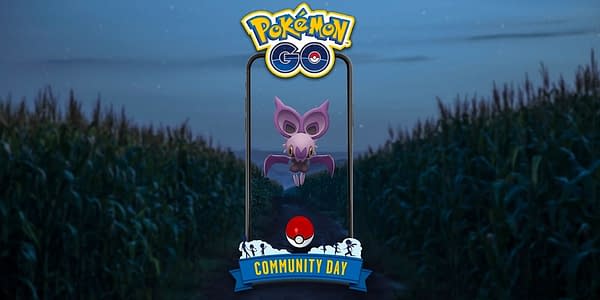 Here are the full details for today's Noibat-themed February 2023 Community Day in Pokémon GO:
Date and time: Today's Sunday, February 5, 2023, from 2:00 p.m. to 5:00 p.m. local time
Pokémon feature: Noibat, a Pokémon that is usually exceptionally rare even in events in which it is featured.
Special Community Day Move: Evolving Noibat to the Noivern will get it the Normal-type attack Boomburst. Boomburst has 150 power in Trainer Battles and 140 power in Gyms and Raids.
Community Day Ticketed Research: There will be a $1 USD Special Research storyline titled "Abundant Noise" that can be found in the in-game Pokémon GO shop.
Noibat Community Day bonuses: The Community Day bonuses this time around include:

Triple Stardust for catching Pokémon
Double Candy for catching Pokémon
Incense (excluding Daily Adventure Incense) activated during the event will last for three hours.
One additional Special Trade can be made for a maximum of two for the day.
Double the chance for Trainers level 31 and up to receive Candy XL from catching Pokemon. Lure Modules activated during the event will last for three hours.
Niantic says, "Take a few snapshots during Community Day for a surprise!" No surprise here, though: Noibat will spawn up to five times from GO Snapshots.
Trades made during the event will require 50% less Stardust.
Stickers from spinning Stops and opening Gifts

Bonus Raid Battles after Community Day:

Feature Pokémon: Noibat. This breaks from tradition, as generally, the second stage of three-stage evolutionary lines features in these raids. Because Noibat only evolves once, Noibat is the first time that a Shiny-capable, basic-level Pokémon will be featured in these Tier Four raids.
Niantic writes: "After the three-hour Community Day event ends, Trainers will be able to take on special four-star Raid Battles. Claiming victory in one of these raids will cause more Noibat to appear around the Gym that hosted the raid for 30 minutes! Once you successfully complete a four-star Raid Battle against Noibat, more will appear around the Gym that hosted the raid for 30 minutes. If you're lucky, you may encounter a Shiny one!" This is actually a bit better than when the evolved form is featured in raids, as now the raid encounter itself can also be Shiny.