While hanging out at San Diego Comic-Con, Todd McFarlane decided to share his thoughts on his character Spawn being in Mortal Kombat 11. The talk of the character comes from IGN, who got the scoop in a video, which we have for you below. Basically, McFarlane explains how NetherRealm Studios approached him and pitched the idea to bring the character to life in the video game. Essentially, trying to convince him they were going to do Spawn justice and make him fit within the realm of their game's universe.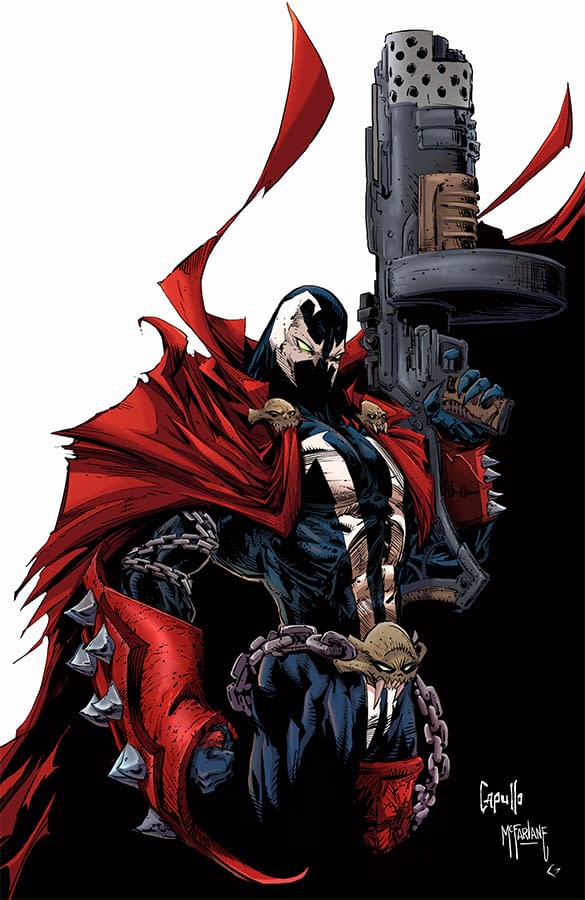 He also hinted that we're going to see some insane stuff from the character in the game, but couldn't go into specifics. If it sounds the way we think it sounds, you're going to be seeing a number of references to the comics as well as moves you've seen from the TV series, film, and even the appearance he made in SoulCalibur. But hey, that could just be us reading into it more than what's there. Only time will tell when the character finally gets a proper Mortal Kombat 11 reveal.
Enjoyed this article? Share it!