Toys "R" Us Announces Return With Two New Retail Stores
After packing it up, laying off thousands of employees, and basically saying goodbye to everyone, Toys "R" Us announced they're returning with two new stores. The company sent out an announcement last week, letting people know they would be revitalizing the brand with improved stores using a different strategy. The two new locations will be located at The Galleria in Houston, Texas and in Westfield Garden State Plaza in Paramus, New Jersey. So mall locations, not box stores like before. We'll see if the new changes will bring about a new era for the company or if the brand is truly dead. Here are a few snippets from the announcement below,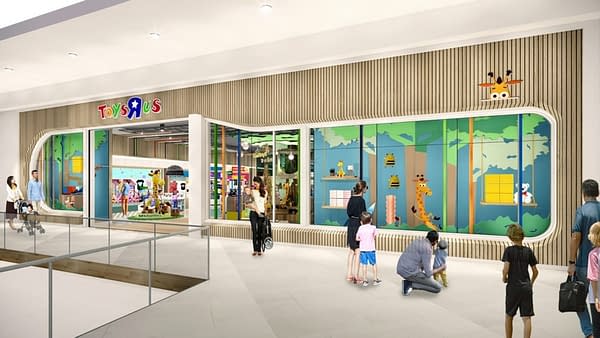 The new Toys"R"Us stores will serve as must-visit destinations for kids to learn, play, and fall in love with the latest and most popular toys, and for parents to have fun with their children and ignite their own childlike sense of play. The stores will be highly interactive with new events and activities every day, from seeing toys displayed out of the box to test before making a purchase, to visiting different brand stations to driving learning through play embracing STEAM, or just having fun with Geoffrey the Giraffe in the open playspace. …

Using b8ta's innovative experiential retail model, brands will showcase their products in an interactive, playground-like environment, creating an entirely new retail experience centered around product discovery and engagement. Brands also will have the opportunity to design custom experiences and branded shops to help them create memorable experiences for parents and children. This experiential retail environment will leverage b8ta's Retail as a Service (RaaS) platform, which enables brands to actively manage their in-store experiences and measure how offline experiences translate into online sales.