Treading Back Into Bluetooth Waters With The Razer Hammerhead BT
I always love to check out the new stuff that Razer sends our way. They're a pretty good company who try to make cool looking products that work well. I still stand by both Kraken headsets I currently have in my house. An area I don't venture too far into when it comes to audio is Bluetooth, simply because I always have issues with connectivity and battery power, regardless of what they're hooked up to. When Razer announced their new pair of Hammerhead BT earbuds last month, I got kind of intrigued to see how they would hold up compared to other brands I'd reviewed and tested in the past.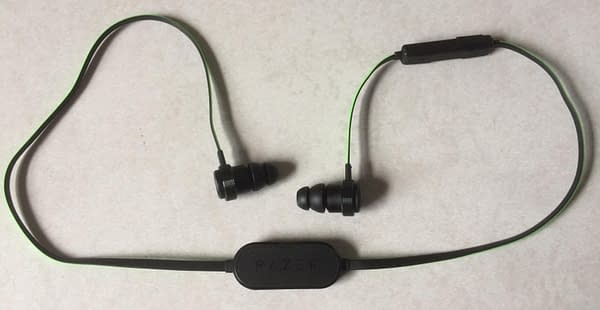 First off, the set has one of the best flat-strip cables I've seen in a pair. It's the kind of cord that can take a bit of a beating before you start experiencing any kind of audio issues like shorting out our failure to charge properly. They're given a green and black design with the primary battery sitting in the center. Since the device is meant to work with smartphones, you get the standard volume control, multifunctional button, and microphone near the right earpiece. The one issue I have with this design is that it's too close to your ear and not close enough to your mouth. I tested a phone call out with this and while my friend Mark didn't hear any ambient noise being picked up, he also couldn't hear me as well as if I were using my regular earbuds. That being said, he could still understand me without dropouts, so they worked fine for calls.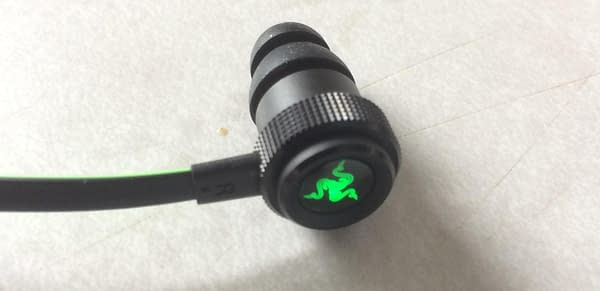 While they're powered on, the earbuds glow green in a pulsating fashion, which as a nice little highlight to have to show if they are indeed on and need to be switched off. The Hammerhead's had no issue connecting to devices and using voice commands when necessary, which proved valuable compared to others where your voice doesn't carry over as well. The right side also served as the charging point for the USB, with the lights turning red to indicate a charge or low battery and green for full. This is probably the oddest part of this set—if you're going to charge them proper, why not set up the port on the battery itself? Why put it in the volume control and also give it this short charging cord in the process? It's not like it's a complete inconvenience, it just makes the set look weird and bulky and charging it anywhere.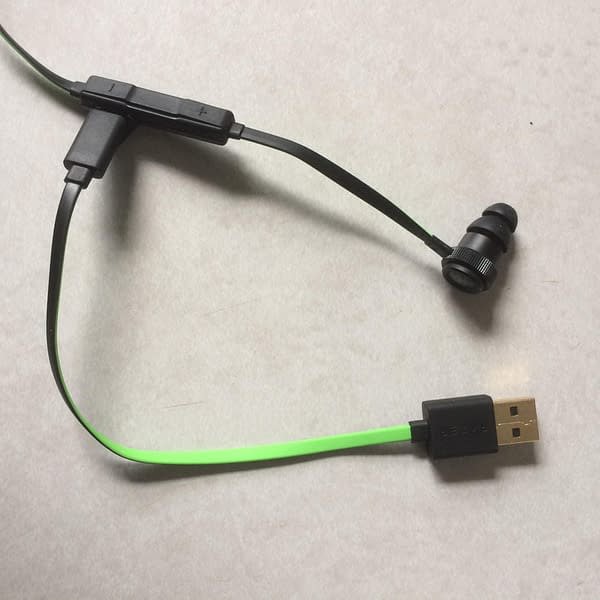 The set also comes with a shirt magnet to keep it on you at all times without dropping. This was super helpful for jogging and cycling as I listened to music, and made for nice places to store it… like my fridge. They also came with a small case for travel that fit the pieces in nicely, along with a small pouch and different sized earbuds. This, by far, the best accessory any company can give you for a pair of earbuds, because one size does not fit all for ears. I was able to change out the pair already attached and got a size that was snug and didn't hurt the ear canal. I can't stress this enough: if you're going to make earbuds, you need to give people options.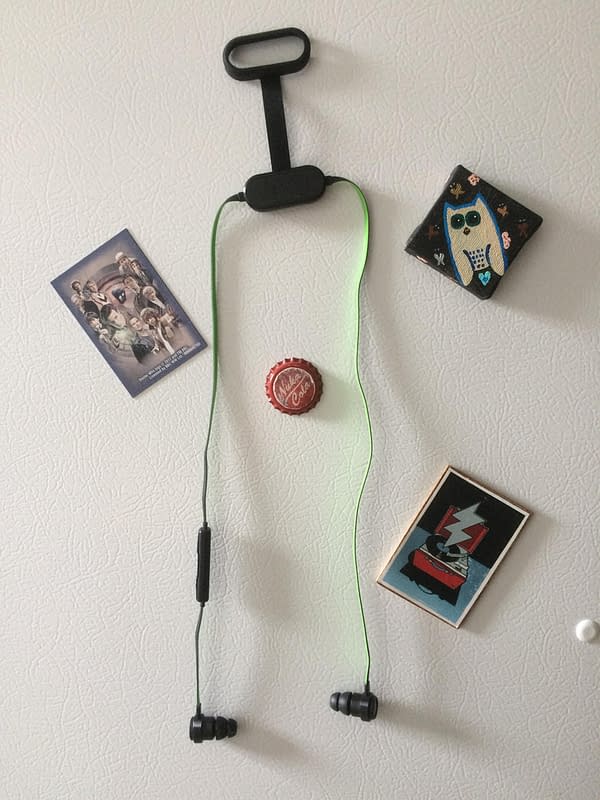 But the most important area to examine is the sound and how it holds up both for music and gaming. On the gaming end, I was able ot link it to my PC and went through a couple different titles to see how it faired. Surprisingly, the earbuds gave a lot of depth to the audio that my regular speakers just end up blending together. Sound effects stood out, backing tracks were no longer part of the overall audio by were properly pushed to the background, and voices were very clear. But when you get to music that's a slightly different issue. The vocals in song from my library didn't project as well as they normally do, while the music took more of a center stage presence. It's a weird juxtapose when it comes to earbuds and what they decide to pick up without any adjustment, and while the music wasn't ruined by any means, it was just off enough in tone to make me realize it wasn't quite right.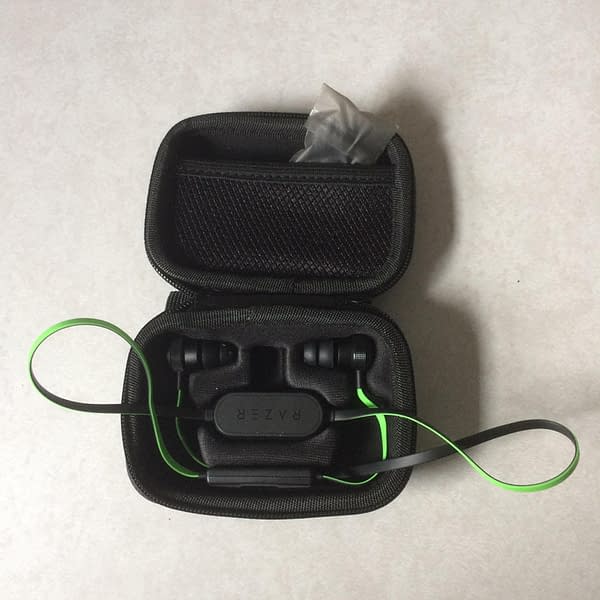 The Hammerhead BT earbuds from Razer are probably one of the best pairs I've ever owned. They actually stayed connected and had a long battery life as I used them throughout the day with only one recharge. There were some issues with audio, but not enough to make me hate them or call them inadequate. It's a fine pair that I'd recommend for travel and exercise, and they work well with gaming units and software that incorporate Bluetooth. The last little drawback I had was the drain my cellphone's battery keeping the signal on as long as I did, but that's an issue you're going to deal with no matter what Bluetooth device you use. They're definitely worth looking into if you need a new pair!