Fans of the upcoming shark game Maneater have a new developer diary to check out before the game is released this May. It's been a long road to release ever since we saw Tripwire Interactive debut the game back at E3 2018. Ever since then it's been periods of silence, much like how you would expect when a shark attack is on the way. But finally, the wait will be over as in just a few weeks, we'll finally be able to become the shark. But before that happens, we have one last video from the devs to check out where they go behind-the-scenes and show you what it took for them to make what may just be the greatest shark game to ever be created. This video primarily shows off what you can do as a shark and how you can become a better killer in the water. Not to mention a better survivor as you avoid ways for them to kill you. Maneater is available to pre-order now from the Epic Games Store and for Xbox One via Microsoft Store, as it will be released on May 22nd.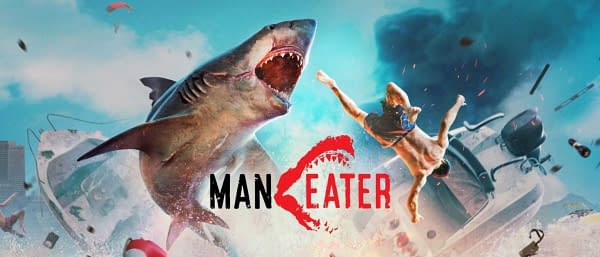 Experience the ultimate power fantasy as the apex predator of the seas – a terrifying SHARK! Maneater is a single player, open world action RPG (ShaRkPG) where YOU are the shark. Starting as a small shark pup you are tasked with surviving the harsh world while eating your way up the ecosystem. To do this you will explore a large and varied open world encountering diverse enemies – both human and wildlife. Find the right resources and you can grow and evolve far beyond what nature intended, allowing the player to become a massive shark, an apex predator of legends. Eat. Explore. Evolve.
Enjoyed this article? Share it!