"Twin Peaks VR" is The Surreal Official Adventure We've Always Wanted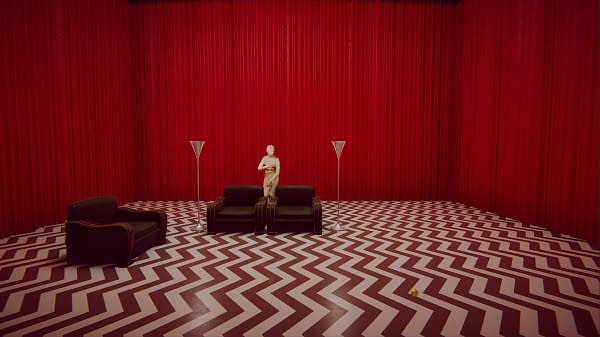 Twin Peaks is coming back once more, though this time not as a series.
After the Showtime revival with a set of new episodes, Twin Peaks: The Return converted plenty of new fans. David Lynch's seminal mystery show had a ton of new places to explore as well. So the fact that an official Twin Peaks VR game exists is only great news for those caught up in David Lynch's spell.
Twin Peaks VR initially came onto gamers' radars around the end of last year. We've heard hide nor hear of the title since, but now it's on track for a year-end release. It's also made an appearance on Steam, showing off its developer credits with Collider Games and Showtime. There's a new trailer to go along with it as well.
It's pretty cryptic, but there is a floating Bob head, plenty of time within the Red Room, the Twin Peaks Sheriff's Department, and even several Easter eggs hidden along the way. It wouldn't be very Twin Peaks without all that, now would it?
Ready to head into town? Twin Peaks VR will be available for Oculus Rift, Vive, and Valve Index when it hits later this month. Both Oculus Quest and PlayStation VR versions will be released in the future as well.