Twitch Prime Is Offering Ten Free Games In January 2020
Twitch and Amazon decided to kick off 2020 the right way with Twitch Prime members by offering them 10 free games in January. Their Free Games With Prime program usually offers up three or four titles at any given period. This month will be the biggest amount they've offered since starting up the program as part of the subscription. And what ten games are you getting in January? The full list is Enter the Gungeon, Ape Out, Witcheye, Heave Ho, Gato Roboto, A Normal Lost Phone, Anarcute, Splasher, Kingdom New Lands, and Dandara.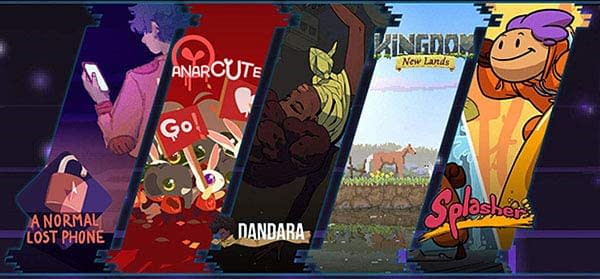 That's an impressive list of games you're getting for free this month. (Yes, we know, you're paying for a Twitch Prime subscription. But you're not paying for every individual game, are you?) The company is also offering some exclusive Twitch-related content over the next month. Here's a list, as of today, of what's available to Prime members and what's on the way.
Available Now: Rocket League Content
Available Now: Warframe Starter Pack
Available Now: Black Desert Mobile Content
Available Now: RAID: Shadow Legends Content
Available Now: Mobile Legends: Bang Bang Content
Available Now: League of Legends Content
Available Now: Teamfight Tactics Content
Available Now: Runescape Content
January 8: Fortress M Content
January 13: RAID: Shadow Legends Content
January 13: The King of Fighters ALLSTAR Content
January 15: Black Desert Mobile Content
January 15: Mobile Legends: Bang Bang Content
January 22: Fortress M Content
January 27: RAID: Shadow Legends Content
January 29: Black Desert Mobile Content
January 29: Mobile Legends: Bang Bang Content