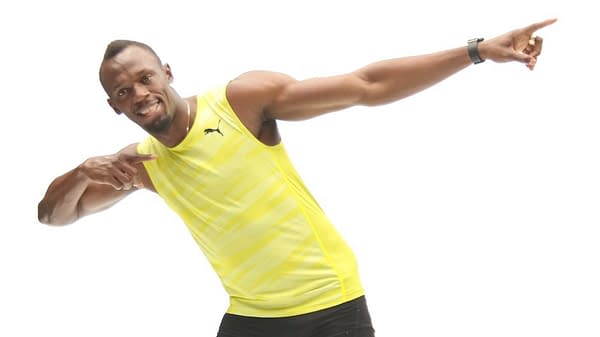 Today, Xbox fans can see if the fastest man alive is capable of gaming as fast as he runs. Yes, Usain Bolt is Microsoft's guinea pig for the brand new Xbox Game Pass Challenge.
According to Xbox Wire, today at 3pm PT, Bolt will attempt to complete challenges in a variety of games in the Xbox Game Pass catalog. He'll have ten minutes to complete each challenge from games such as NBA Playgrounds, Dead Rising 3, Gears of War 4 and Pro Evolution Soccer 18, a game which he himself stars in. This also marks the inclusion of Pro Evolution Soccer 18 as part of Xbox Game Pass.
If you want to watch the challenge, Microsoft will be streaming it on Xbox's Mixer, Twitch, and Facebook pages.
The challenge is designed to showcase how great the Xbox Game Pass is, by having Bolt play as many games as they can possibly fit in one stream, which is probably not a bad way to sell a subscription game service.
However, whether this will sell Xbox owners on the Game Pass or not is still to be seen. After all, Pro Evolution Soccer 18 wasn't exactly a critical or commercial success, despite Bolt's shining face gracing the roster.
Enjoyed this article? Share it!