"Vader Immortal" Episode III Release Date Confirmed
We got an unexpected surprise today from ILMxLABas they have announced when Episode III of Vader Immortal will be released. Oculus fans will be able to play the next game on November 21st, 2019, as you get more involved with Darth Vader's plans. Here's the full description from the devs as well as a couple of quotes regarding the news.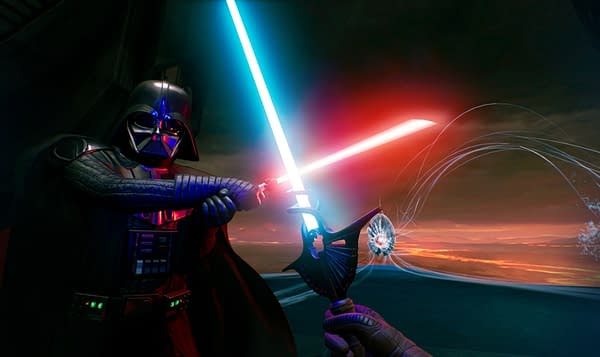 "From the very beginning, Vader Immortal was conceived of as one overarching story where you were the lead character," said director Ben Snow. "From learning the Force from Darth Vader, to uncovering the ancient secrets of Mustafar, everything has been leading up to the culmination of the series. We can't wait for fans to discover firsthand how their story ends."

Vader Immortal lets you step inside your own canonical Star Wars adventure, taking on the role of a Force-sensitive smuggler recruited by Darth Vader. Having discovered the Dark Lord's nefarious plans, Episode III will allow you to lead an assault into Vader's castle with the Force and an ancient lightsaber by your side. As you make your way to the top of the fortress, you will confront stormtroopers, a vengeful Imperial officer, and finally Lord Vader himself in a heart-stopping lightsaber battle with the fate of Mustafar hanging in the balance. In addition to a lightsaber and the Force, Episode III will also feature classic Star Wars weaponry, allowing you to wield an Imperial blaster and thermal detonators in battle.

"Vader Immortal lets us do things we, as fans, have always dreamed of," said producer Alyssa Finley. "Not only can you fight with a lightsaber, now you can use the Force to grab a blaster and take down stormtroopers, all before confronting Darth Vader face to face. There's nothing like being at the center of a proper Star Wars adventure."