Valve Is Giving Steam A Library Update On September 17th
Valve Corporation has made an announcement this week that it will be implementing a major update to the Steam Library this month. You can read about the library updates here, and some additional improvements here, as the company will be retooling many things. Aside from a new look, the library is meant to make you more informed about your games and be connected with your friends through them. As to the other changes, we have a few of them below as you'll be given better access to what you need to make Steam work better for you. Well… to some degree.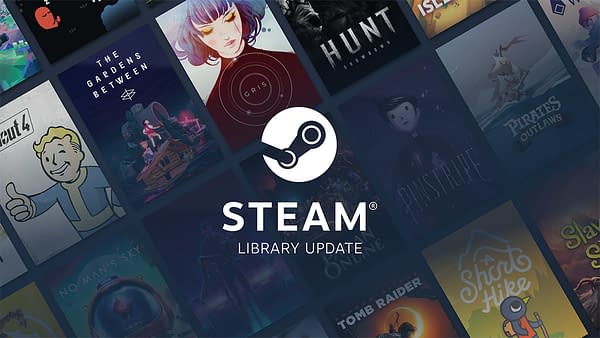 Store, Community, & Library

Events and announcements play a prominent role in the new Steam Library, helping players stay up to date with the games already in their libraries. As a developer, this gives you the opportunity to communicate with and re-engage players when you have an exciting moment such as a game update, community challenge, special announcement, tournament, or other kinds of events and activities.

Of course events and announcements will continue to appear in the places you already expect them to; on your store page, in your community hub, and in the activity feed of players that follow your game. And when the new library rolls out, there will be additional visibility for your events and announcements.

New Editor Tools

When you visit your Steam Community hub or Steamworks app page, and select 'post announcement', you will see a new interface for authoring your event or announcement. These new tools are designed to help you categorize and configure any kind of communication, that you wish to make about your game, including game updates, announcements, live-streams, community challenges, and any other kind of interesting activity happening in your game that you think your players would be interested in hearing about.

This updated editor also makes it easy to format the text of your description, embed YouTube videos, insert images, and to stage announcements and events to go live at a specified future date. Additionally, these tools let you configure broadcast settings to white-list particular accounts to stream to your store page and event page. You can also export and import csv localization files for streamlining your translation process.