Vampyr Will Be Getting a "Hard Mode" Update Later This Summer
Dontnot Entertainment and Focus Home Interactive have had some success with Vampyr since it was released earlier this year, but they're not done updating it. In a new short blog post, the company alerted fans that the next update would add two new modes to the game in the form of a Story Mode for those who want more info and a Hard Mode for those who want more of a challenge.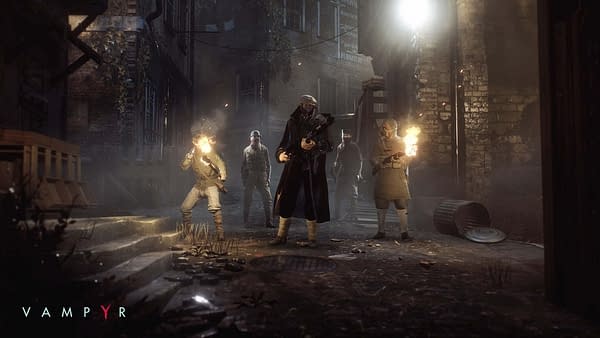 As well as bringing a host of optimization tweaks, the upcoming update will introduce a 'Story' mode that de-emphasizes combat and a cranked-up, more challenging Hard mode. The Story mode places a greater focus on narrative, allowing players to experience Dr. Reid's journey with less challenging combat. On the other end of the scale, Hard mode makes combat much more difficult. Players will receive less experience from killing enemies too, forcing them to rely even more on embracing citizens to grow in power.
The idea of getting both modes is kind of interesting, as we know a number of people who have already beaten the game and are looking for something new. This might just be the trick to bring those fans back to Vampyr for a while.