Another game we got to check out at the Versus Evil booth at PAX East came to us from Romanian developer Breadcrumbs Interactive called Yaga. The game is pretty cool in the idea that while the character stays the same as being a portly one-armed man, the story changes all the time depending on some RNG. So one minute you're a poor blacksmith looking for some treasure, the next you're a lucky fool in search of knowledge, or a brave fighter looking for true love. The game gives you multiple chances to interact with creatures and townsfolk that can change the course of the story and your character as you play, giving you a brand new gaming experience each time you pick up the controller.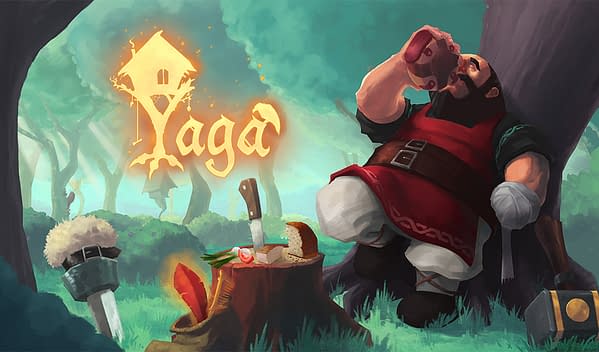 Yaga also has a pretty cool battle mechanic where you go around fighting creatures in the wilderness and, depending on how you forged your weapon, and smite them in various ways that are awesome. Over time you build a reputation to become a folklore hero among the people there, with RPG elements a-plenty that will make you believe you are the greatest hero around. But beware, the bigger the hero the bigger the legendary creatures you'll have to battle. Yaga is set to be released sometime in 2019 for PC, PS4, Switch, and Xbox One, but the company didn't even have a seasonal timeframe for it yet, so we'll see what happens come PAX West.
Enjoyed this article? Share it!