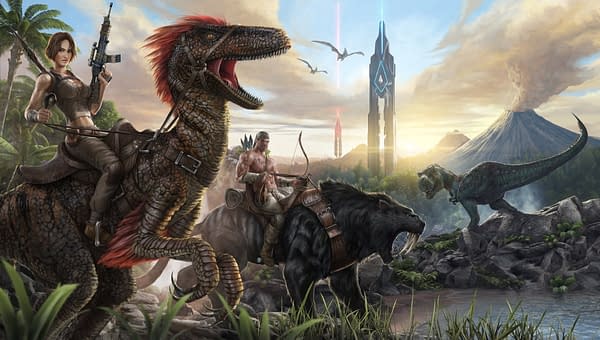 Early Access is just part of the gaming market now, and while it certainly can be problematic, it has some wild success stories too.
One such story is Ark: Survival Evolved, which has torn up the charts, as the dinosaur survival game has consumed many hours from many players. It's also made quite a home on the Xbox One, as the console has embraced Early Access in a big way.
That is not the case for Sony though, who are still deciding only to sell finished games on their console. That is why we haven't seen Ark on the system, according to developer Studio WildCard in a forum post. They said:
As for the PS4 Release of Ark: Survival Evolved, it is currently up to Sony. We've been informed that we can't release the game on this platform until it has been finished. We would like nothing more than to make Ark available on PS4 as soon as possible, as we already have an awesome PS4 version of the game running internally. If you would like to see it sooner, please let Sony know, as it's unfortunately not our decision.
The game is due out at the end of this year in its final form, so expect a launch around there. However, for a game like Ark, that is playable on the console, it does seem like money left on the table by Sony.
Enjoyed this article? Share it!