Classic Perks Return to Call of Duty: WWII with the Throwback Moshpit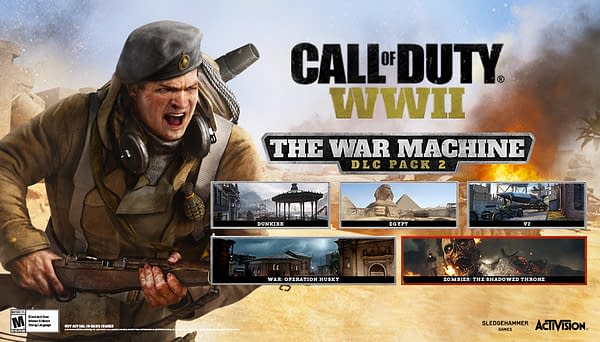 A few months ago, dataminers found some data hidden in the code of Call of Duty: WWII which appeared to be multiplayer perks from older Call of Duty games, but no one was certain if they'd ever be released in game. However, Activision and Sledgehammer Games have given us our answer. In the new retro playlist for WWII, players can use all of those classic perks which hail from Call of Duty 4: Modern Warfare, Call of Duty: Modern Warfare 2 among others in the new Throwback Moshpit playlist.
Confirmed perks are Commando Pro, Juggernaut, Danger Close, Double Tap, Martydom, and Stun x3. These can be selected in the Basic Training screen and can only be used in the Throwback Mosphit Playlist.
If that wasn't enough news for you, Sledgehammer Games has also revealed that it will introduce another game mode called One Shot next week. However we don't know if that'll be the same mode that existed as part of Call of Duty: Advanced Warfare, which restricted players to using just a sniper rifle. Chances are, this new version of One Shot will be something similar if not the exact same mode.
Call of Duty: WWII was released last November and is available on PlayStation 4, Xbox One, and Windows PC. The second DLC pack, The War Machine, is available now.