Diversifying Content: How VideoGamer Are Creating A Dense Comedy Lore To Evolve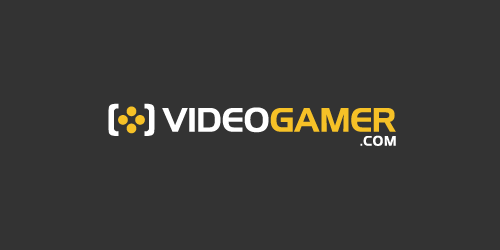 "It's Bollocks! You're ill!" Steve Burns, deputy editor at VideoGamer.com shouts across the office at video producer Jamie Trinca. A rather spirited debate about the quality of Independence Day had emerged, dragging everyone to evaluate the merits of Bill Pullman's famous rousing speech in his turn as the President of the United States. Trinca holds firm it's one of the best action movies of the all time. Burns… well he is less than enthusiastic about that opinion.
In the middle of all this, I sit in the website's East Croydon based offices mulling over the points on both sides. It's true, the movie is the absolute pinnacle of what a cheesy, overblown 90s action movie is. On the other side, it is a bit rubbish. Before reaching a solid conclusion, the question of 'how did I get here?', also flashed across my brain. That's a slightly weird story.
For a while now, I've been absolutely fascinated by creators in the games industry diversifying content to find new ways of creating audiences and revenue. You may have caught on to this with the not one, but two articles I've written on Kinda Funny ever since those four former IGN boys went solo. Jim Sterling of course has also jumped to Patreon to huge success, and more and more have found new, personal ventures to explore by going it alone.
But what about those who've stayed in traditional media outlets? The ones who are continually trying to find new ways of doing things as older models of games reportage change. In that respect, VideoGamer has fascinated me. They operate as a traditional games media website, doing news, reviews and all that business. It's good stuff, but it isn't necessarily why I got up at 7am to go to an office above a Subway in East Croydon.
Indeed, if you happen upon their YouTube page, you are in for something entirely different. The site's video work feels like a separate entity, relying on comedy skits and overblown personalities to get people watching. It's pretty glorious to see play out. The site has a running rota of content consisting of five shows, one each weekday. Appearing on Patreon too, VideoGamer extends rewards to backers of this eccentric content. That curiosity of how it works and figuring out what it means for the entire industry lead me to reach out to the site to come see it all play out. (Well, that, and a heated competition between me and Steve Burns during the pre-release of Volume.)
So, there I am, sat the opposite side of what can only be described as a comically large conference table. One side me and on the other Burns and Simon Miller (Head of Video Production). "So, what do you really want to do today?" they ask. Honestly, I hadn't really considered it. I wanted to know how content was made, but that was as far as I got into planning. I think my voice even cracked a little as I began to scramble for an explanation as to why I was there. In truth, it wasn't hard to find one though. I just wanted to see the guys work. I wanted to see the process of creating their video content. Luckily, that was a large part of the day they had ahead them. It consisted of shooting two shows and a Podcast, so I'd get first hand experience at what the process behind making a lot of this content looks like. The website's flagship show right now, The Miller Report was first up.
Now, for anyone who was watchedThe Miller Report, you'd know the significance of having these two sitting across from me. Or rather, you might, if you could parse the exceedingly convoluted 'canon' they've engineered around Simon Miller's onscreen alter ego. Think of him as a Ross Kemp through the kaleidoscope of games media. Always looking for the 'truth', Miller Report Miller hates Nintendo, games journalists… in fact he seems to hate everything about video games, unless, it is called Gears of War. The show even recently got a Golden Joystick nomination which only highlight its burgeoning audience. It's a delightful character and the series is only complimented by having an in-depth knowledge of the UK gaming scene. I like to think of it as one of those comedy shows that audiences like a lot, but comedians love. It's power only grows the more you know about games writing, especially in London. It's not exclusive though as it's popularity only proves that it can appeal to more general audiences.
Seeing the process of how it's made is quite something. The concept of the episode I witnessed being birthed was a take on the notoriously unpopular sitcom gimmick of a 'clip show'. While it was said they were falling back onto this because of a bank holiday on the following Monday, I like to think the convoluted nature of the Miller-lore needed a bit of a catch up episode. The actual process of coming up with ideas and filming the episode was incredibly quick. The team went from a vague idea for the show, a job review set up in the previous episode, to finished shooting in about an hour. There's no script, just a set up and ideas being thrown out as they go, seeing what sticks. They all did this while a silent American spectre sat silently observing the process, which would be awkward for anybody. True professionals.
I was also privy to the creation of a 7 Reasons video, which was a decidedly more structured affair. The series usually turns into one of the hosts while not outright insulting their audience, at least trying to make a point that will get a certain vitriolic wankery spewing from specific YouTube commenters. More a sneering British disdain for certain aspects of a topic, rather than any actual true malice. Previously, Miller has explained why Splatoon Is For Babies, Burns took on 7 Reasons Fallout 4 Is A Mess and Trinca much more calmly took on Why No Man's Sky Will Be No One's Cup Of Tea. Some are more serious than others, but all seemed to be designed to fuel another show on the weekly schedule, Right to Reply. That has the team responding to YouTube comments, largely from 7 Reasons, for those whose head the joke flew over. It's a nice synergy that helps inform the weekly schedule.
This week Miller was taking on Gears of War to celebrate the release of Gears of War: Ultimate Edition. As previously said, alter ego Miller has quite a fascination with the game. In fact, if "If you don't know the truth, you don't know the score" wasn't his catchphrase, "Gears of War is a real game, for real men about a real war with real guns" would fit quite nicely.
Quietly sitting at his desk, Miller toiled away at a script explaining why Gears of War is a real game through the twisted head of his Doppelganger. This was largely a solo effort, involving writing a pre-made script. Occasionally, a question would be thrown out to the office, and everyone would spitball a few ideas (such as my reminder that Cliff Bleszinski was once called Dude Huge), before it quieted down and he went back to work. Once he had polished up the script, it was into the studio room. It was as easy a set up as turning on the lights, getting the camera rolling and Miller doing his thing. There were ideas thrown out and different takes on lines suggested, but it was all pretty straight forward. The shoot had a much more insular feel to it than shooting an episode of The Miller Report. While that was all about fast paced group work, this was about a creator correlating their own argument (regardless of how jokingly it is meant to be taken.) This is where these characters and writers themselves shine on their own.
Finishing up the day, we shuffled into a little room to record a podcast. I guested on it, with everyone seemingly turning off their characters and just chatting about video games. This is probably one of the few places you can catch all of the writers as themselves, and it makes for an interesting contrast to the other work. I'd explain the ins and outs of how this went down, but really, it was just shooting a podcast. You can more or less see the process play out in real time right here.
So, after all that, what did my time with VideoGamer add up to? As I said, my interest in them as a site is charged by a sense of curiosity at how it's evolving in a world where traditional game sites need to evolve. They run an incredibly successful game domain, that also houses a weekday driven comedy schedule. It's a unique place. The fictional world where all these characters like Miller, Tam McGleish, Yir Auld Da, understatedly evil Burns and more live, which I am now dubbing the VGverse, is building and it is constantly bleeding into reality. Most of the people in the office play up a character, that is basically an aspect of all their personalities turned up to 11. However, once you take a gander at their content, the line between where the real them end and their characters begin blurs a little. It creates an inclusive viewing experience, pulling people in before pushing them away. That constant draw and exhale is one of the reasons I think people are becoming enamored with the site. The fact that a video game site has an established, and honestly, quite dense fictional lore is pretty wild. It's unique in a space that needs uniqueness.
Are VideoGamer the future of what online games websites look like? Well, frankly probably not. It seems like it would be near impossible to recreate the scatterbrained production in any other context than this group of guys in the middle of East Croydon who like video games. Perhaps the take away, and one of the things I staunchly do believe, is that creators can benefit from becoming public facing figures. The only real difference between the video content VideoGamer is making and the Patreon run away successes of personalities like Jim Sterling and Kinda Funny is that they happen to run a pretty successful video game website too. The reason I believe people keep coming back is because the audience is investing in these characters as well as these content creators. It's a neat dynamic and one I have no doubt other gaming websites will look at carefully. This industry is fed off the fuel of personalities, and on that front, I don't see VideoGamer running out of juice anytime soon.