E-Line Media Announces Underwater Exploration Game Beyond Blue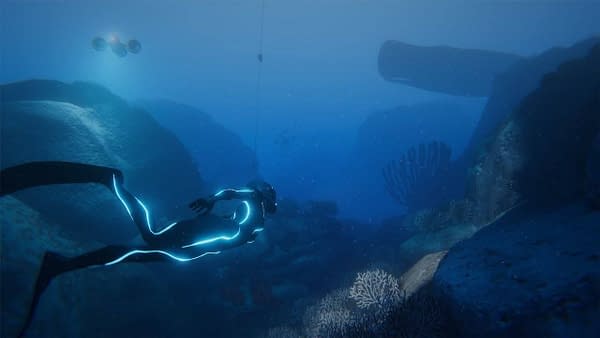 Because there's nothing like an underwater exploration SCUBA game, E-Line Media has announced Beyond Blue. The game is designed to show players the beauty that lies just beneath the surface of the ocean, complete with various fish, cetaceans, and invertebrates.
The game is set in the near future, so has a slight sci-fi bent, but gives players control of Mirai, the lead on a newly formed research team. Mirai's team will use groundbreaking technologies to see, hear, and sense the ocean. The game will include a rich story mode as well as the expected resource management components. Essentially, players will be responsible for prioritizing which objectives can be achieved during each expedition.
E-Line will be following the same inclusive development process they used to create their BAFTA award-winning game Never Alone (Kisima Ingitchuna), and therefore paired their game development team with some of the leading marine biologist and ocean experts to create a realistic experience that reflects the "awesome wonder and unbounded mystery that infuses our planet's beating blue heart."
Because sharks are cool.
The concept for the project came about during a creative discussion between E-Line and BBC Studios during the making of Blue Planet II. Which means that Beyond Blue is indeed partnered with the BBC. Which results in various Ocean Insight videos that players will be able to unlock. Those videos will expand the game with some stunning footage from Blue Planet II, including some never-before-seen footage that didn't make it into the BBC series.
Additional partners on the project include OceanX and David Haas.
"During our early conversations with these scientists we were moved by the passionate and almost spiritual way in which they talked about the world they had experienced on dives, or in submersibles, and the giddiness with which they spoke about the next generation of enabling technology that promises to greatly accelerate the pace of discovery.", said Michael Angst, CEO of E-Line Media. "We started asking each scientist how they would use their time below if they could jump forward ten or fifteen years and lead a small team powered with a full fleet of advanced technology. We found their answers fascinating and the game has emerged as a way to channel these visions into what we hope will be an atmospheric and moving experience."
"Inspired by the way the Cultural Insight videos inside Never Alone brought resonance and context to a game infused with Alaska Native culture, we reached out to E-Line to explore the potential for a creative collaboration on Blue Planet II." said Bradley Crooks, Head of Digital Entertainment & Games at BBC Studios. "We think there's great synergy in the way E-Line make their games and our own approach to programme making where we care passionately about the subject matter and want to help people better understand the world in which they live."
Beyond Blue will be available in early 2019 on PC and consoles. You can check out the game's teaser trailer below.
---
---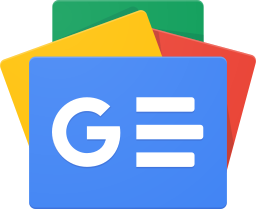 Stay up-to-date and support the site by following Bleeding Cool on Google News today!