John Romero is Releasing New DOOM Content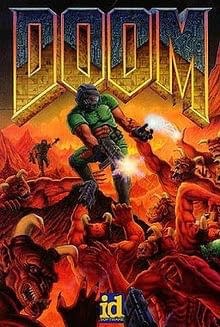 Variety is reporting that John Romero and his studio Romero Games, are releasing a free "megawad" for the original DOOM called "sigil." Yes, the content is being released for the 1993 game. Not the remake.
While a DOOM megawad is typical a fan-made batch of 15+ levels, Romero is using the term himself given the update is not coming from id Software. "Sigil" comes with 18 new levels, 9 of which are single-player while the other 9 are deathmatch levels.
From Variety:
It's the spiritual successor to the fourth episode of "Doom" and it picks up where the original left off, according to its official website.
In addition to the megawad, Romero Games is also offering two limited edition "Sigil" fan boxes created by Limited Run Games. They feature music by legendary metal guitarist Buckethead, including a custom song written for "Sigil," along with cover art by metal album artist Christopher Lovell.
The "Sigil" Beast Box contains:
A 16GB 3-1/2-inch floppy disk-themed USB with the free megawad data and extras
A 2-disc booklet styles case with the megawad data and full Buckethead soundtrack, as well as behind-the-scenes info on the original game and the megawad's development
An 8″ x 10″ art print signed by Christopher Lovell
A "Sigil"-themed coin
A pewter statue of John Romero's head on a spike
An XL-sized "Sigil" t-shirt
One "Sigil" sticker and one Romero Games sticker
The Standard Edition box contains:
A standard-sized "big box" featuring artwork by Christopher Lovell
A 16GB 3 1/2-inch floppy disk themed USB that includes the free megawad data and extras
The Buckethead sountrack
The two stickers
If you want to get your hands on the new content, pre-orders will only be open until Dec. 24. Both the free megawad and the boxes are expected to ship in mid-February.
You will need a registered copy of the original DOOM to play it, however.