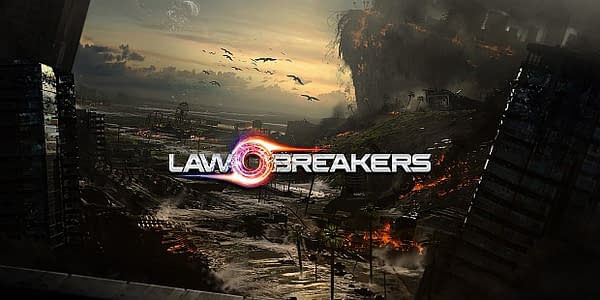 Lawbreakers' gameplay was revealed on Friday, and I thought it looked pretty fun. The free to play game is currently only announced on PC, and is being designed on that infrastructure, but it seems a home on console wouldn't be out of the question.
Specifically, on Xbox One. Talking on Twitter, the head of Xbox Phil Spencer spoke in reverence for the games' creator Cliff Bleszinski and said that his title would be welcome on Xbox. The developer was one of the masterminds behind one of Microsoft's most recognisable franchises Gears of War, so it's not hard to see why.
Last time @therealcliffyb launched a new gaming franchise that one seem to turn out ok. Congrats to you and the team. #LawBreakers.

— Phil Spencer (@XboxP3) August 27, 2015
@SambaXVI @therealcliffyb is always welcome on Xbox. — Phil Spencer (@XboxP3) August 27, 2015
Obviously, no confirmation has been made here, but it seems the ball is in Boss Key Studio's court. I could see this as a big Windows 10 and Xbox One exclusive, but that is all speculation and dependent on both parties meeting the right terms. We will have to see how this plays out.
Enjoyed this article? Share it!