Nike has revealed another show from the Paul George basketball line as we're getting a set of PG 2.5 sneakers looking like the original PlayStation. The info on these shoes was released tonight, just before Thanksgiving, to give gamers and players a good look at the new pair before they hit shelves on December 1st. Earlier this year, the company released a black pair on the PG2 line that lit up and looked like the PS4 to a degree, which included having them light up. These take the 2.5 design and go retro back to the '90s with the gray coloring and the original PlayStation logo. Here's a quick quote from George on the pair.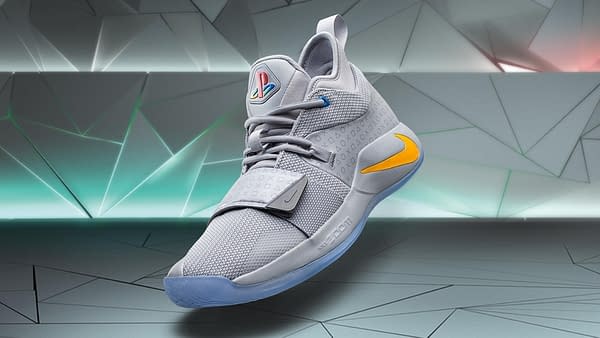 "Before, I played video games just because it was fun," George says. "Now I do it because that's how I relax. I need an exit from reality sometimes, to get away, to be in a different place and different moment."
Right now, Nike hasn't put a price point on them. Considering they're a special edition, we're guessing you'll be paying a little more than what the regular pair of 2.5's cost, which is around $110.
Enjoyed this article? Share it!