Warhammer: Chaosbane Enters Phase Two of Closed Beta
From April 18th through April 24th, people who have purchased Warhammer: Chaosbane will have access to the second phase of the closed beta, and with that, a whole slew of new goodies for the digital dungeon crawler.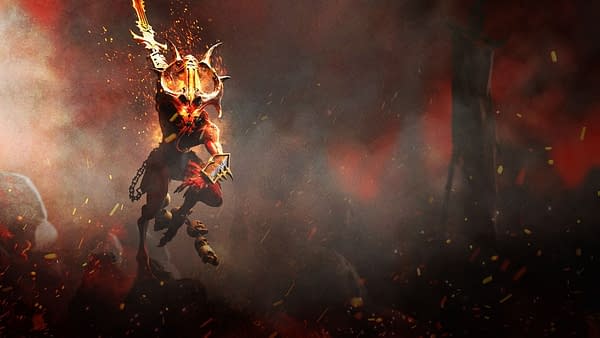 Here's the press release from Maximum Games:
……
The private beta enters its second phase.
April 18th – April 24th
Lesquin, April 18th, 2019 – Bigben and Eko Software are pleased to announce that the second phase of the closed beta for Warhammer: Chaosbane is now open. After a much-loved first beta phase during which the players gave the team a mountain of feedback, the beta's second phase is now open for all players who pre-ordered the game (Standard, Magnus, or Digital Deluxe versions).
Pre-orders remain available during the beta, in digital stores and participating retailers. The list of retailers is available on the official site:
https://warhammer-chaosbane.com
This second phase will take place from April 18th to the 24th on PlayStation 4TM, Xbox One, and Steam.
Content of the beta's second phase:
Playable campaign: the first three missions of Act 2 taking place in Praag as well as Act 1, which takes place in a Nuln that has been improved and reworked using the feedback the players provided during the first beta phase.
Two new playable characters join the Imperial soldier and the High-Elf mage:the Dwarf slayer and the Wood-Elf archer.
Maximum level: 25
Cooperative mode with up to four players locally or online in order to test the synergy between the four classes
……
Well, you had me at Wood Elf Archer. I'll have my thoughts on Warhammer: Chaosbane in a few days, when I've had a chance to kill some daemons… I mean, do my research.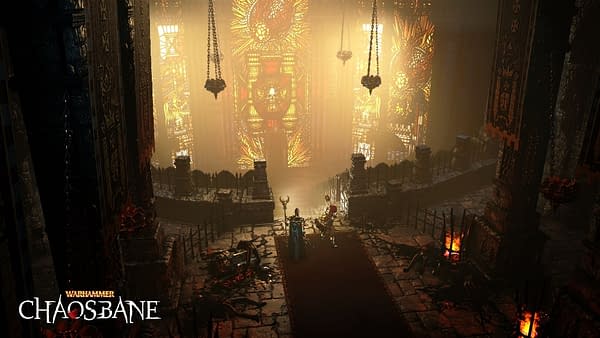 Here's the trailer highlighting some of the cool new features in the second phase of the closed beta! I'm really loving that Dwarf Slayer, he's got some flair to his fighting style!
I'm a serious sucker for the Old World of Warhammer Fantasy, so if I disappear, tell my family I loved them, and that I went out fighting the forces of Chaos. They'll understand.
Check out this trailer, and join me on the field of battle!