We Dove Head-First Into The World Of "Watch Dogs: Legion" at E3
One of the last appointments we had at E3 2019 was with Ubisoft as they gave us a full hour and a guided tour of future London in Watch Dogs: Legion. The demo we got of the game took us through an explanation of this futuristic post-Brexit London in which the city is basically in a very authoritarian rule where hardly anyone is safe, privacy is a joke, and everyone is feeling the pressure. So a movement has started to boil up to topple the current policies in place and attempt to take back the freedoms people are slowly losing. As opposed to previous entries in the series, you're not playing as one single protagonist who needs to fulfill some kind of hacker's destiny or anything like that. Instead, you can play as anyone in the game. As we said, you are a movement, and a movement is no one individual, it is a group. So you will recruit people in the game from all walks of life, and what's more, it can be pretty much anyone you want in the game.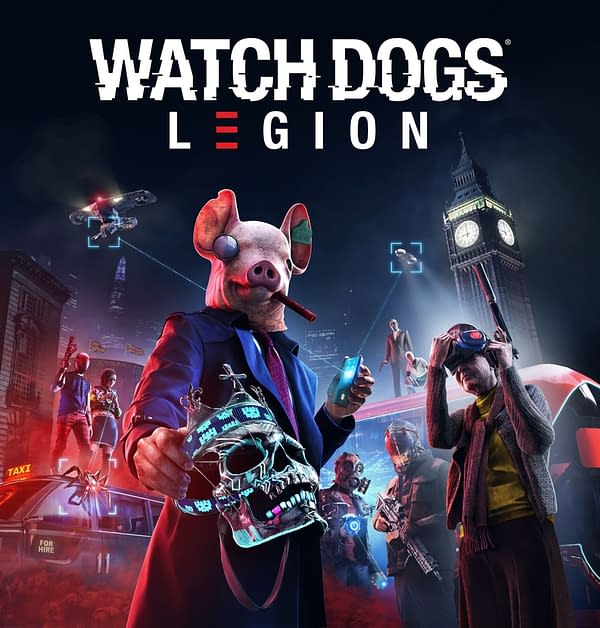 The demo had us play the game in two sections. The first was the simple recruitment process, which involved me as a 93-year-old grandmother going into a pub and approaching someone who I felt might be a good recruit for the movement. We hacked their info, approached them, got word of a favor that might sway them to our cause, and went off on a mission to do it. Which, in this case, involved going to a police station and purging their info from a server. We used a combo of our spider-bot and sneaky skills to get in and hack the server, bringing them on board after it was done. Then we used that new character in our group to go play a second mission where we were tasked with finding a leader of the government and taking her out. The best part of this was controlling construction drones and getting them to drop items on people's heads to knock them out. There were a plethora of options at our disposal all from our phone, which was the one major thing to transfer over from the other games, so you're not completely out of your element here.
Watch Dogs: Legion has a lot of potential, but I feel like we're only scratching the surface in this demo and not getting a full picture of what the game is about or what it is intended to be. I want to see more, but it seems we won't get that chance until we get closer to the release date, which will be March 6th, 2020.