We Fought Velkhana In "Monster Hunter World: Iceborne" At PAX West
Our visit with Capcom at PAX West 2019 took us back into Monster Hunter World as we faced off against a new foe in the Iceborne expansion. Back at E3 2019, we got a sampling of what we were up against in the expansion with a new creature and a returning one, but both were a little out of their element. This time around we got one that fit right in as we had to deal with the frost-encrusted creature that is Velkhana. From ehad-to-toe, this is a beast that was made for the frost, as it basically is a frost dragon that can do large amounts of damage in a short amount of time. For the demo, I and three others were thrown into the new armor and sent forth to try and slay the beast.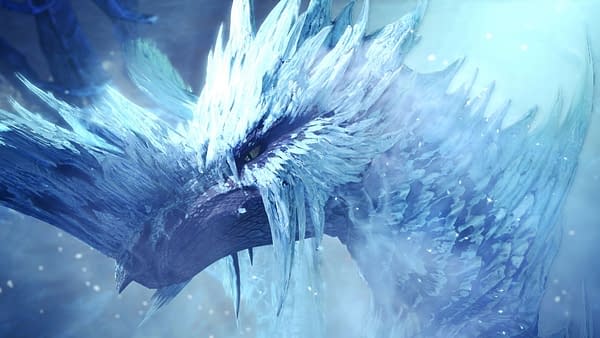 Right out of the gate, we basically had our trash handed to us. The beast flies around, a lot, and becomes one of the hardest targets to hit in the game. You'll have to do a lot of grappling to get what you need damage-wise as there isn't much to ground him. We went chasing him around the map a few times until we got him in his third phase, at which point, we were properly TPK'd. One blast of his ice breath and three of us went down, with the last party member not far behind after getting stomped on. There was little hope. That's the fun you get to try and tackle when Iceborne is thrown into Monster Hunter World on September 6th.